Glastonbury Festival Beauty
Whose Glastonbury Beauty Look Do You Like Best?
Over the weekend, the most famous of the English music festivals Glastonbury took place. It was chock full of celebrities dressed in chic outdoorsy outfits and eccentric beauty looks. Bat For Lashes never disappoints with her artsy face-painted makeup, Pixie Geldof wrapped a scarf around her (perhaps dirty) hair, Jodie Harsh teased his (wig) coif to the hilt and Karen O wore wildly futuristic eye shadow, a look we saw not too long ago on Solange Knowles.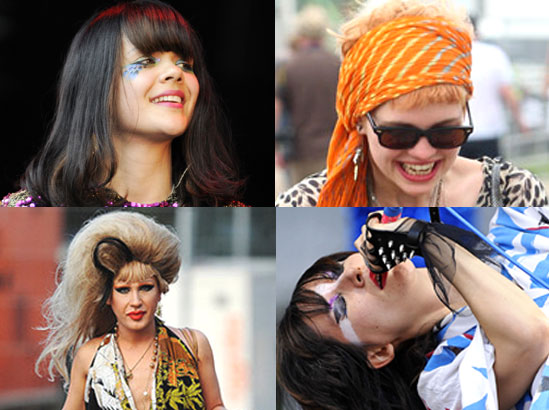 The majority of you said that you wouldn't want to be without sun cream during festival season, however these ladies (and Jodie) clearly had a more creative agenda. Out of the four beauty looks below, which is your favourite?