Is Glitter Sunscreen Safe For You?
This Is What a Dermatologist Really Thinks of Glitter Sunscreen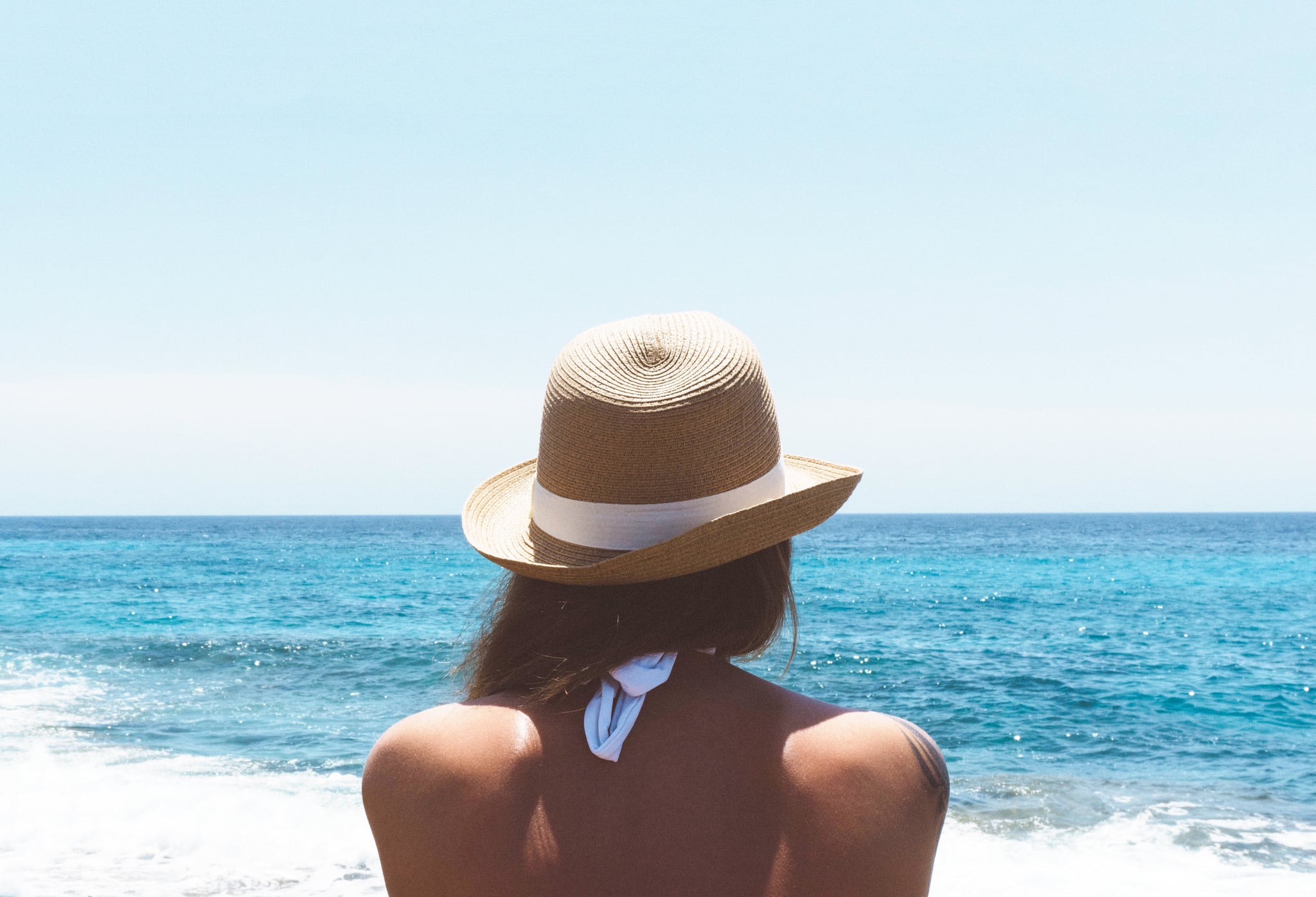 Glitter sunscreen has made people lose their damn minds, and rightly so. Who doesn't want to be protected from the sun while also resembling a glitter ball? But is it all too good to be true? POPSUGAR quizzed consultant dermatologist Dr. Justine Kluk about any potential dangers that may come with using glitter sunscreen — so we can all enjoy the sun in safety and shine bright all Summer long.
What are the dangers of glitter sunscreen?
"Skincare products containing shimmer have been around for a long time and, for most people, don't tend to have a detrimental effect on the skin," says Dr. Kluk. "The edges of glitter pieces may, in theory, provoke a mechanical irritant dermatitis by scratching the surface of the skin, particularly in those who are already prone to sensitivity or irritation." However, this is unlikely to cause a reaction if you don't have a super sensitive skin type. Although regular sunscreen gets the job done, Dr. Kluk is all for making sunscreen more cosmetically appealing if it encourages people to use it versus skipping it altogether.
Does the glitter reflect light and increase the risk of sunburn?
"To the best of my knowledge, there are no published medical studies to date confirming that this is or isn't the case," she said. Sunshine and Glitter states that its glitter is non-metallic and non-irritating, but as with all products, stop use immediately if irritation or redness occur.
How can we enjoy glitter sunscreen and still stay safe in the sun?
Dr. Kluk said that the product needs to be SPF 30 or higher, with both UVA and UVB protection. This should be written on the label, or packaging should state "broad spectrum." It's also important to apply a thick enough layer of sunscreen to protect the skin; don't be temped to apply a thinner layer if the glitter is intense. You can always apply a regular sunscreen and top it off with a thin layer of glitter SPF for the effect. It's also important to take the environment into consideration. Glitter has been under the spotlight recently for being on the most part non-biodegradable. This is something to take into consideration when choosing a glitter sunscreen because the last thing we want is for our shimmering SPF to get washed away into the ocean causing harm.