Golden Globes Hair, 2010 Golden Globes Hair, Penelope Cruz Hair, Jennifer Garner Hair, Diane Kruger Hair 2010-01-18 07:00:00
Whose Half Up Half Down Hair Do You Like Most?
Although, the most prevalent hairstyle at the Golden Globes was the updo, I loved the way that Paula Patton, Diane Kruger, Penelope Cruz and Jennifer Garner wore their hair too. This Old Hollywood, retro-curled, half up, half down look is classic, elegant and stylish. Plus, if you're a fan of the jewels, it also allows you to adorn your hair in diamond clips, or whatever else you fancy. Out of these three actresses, whose hair do you think looked best last night?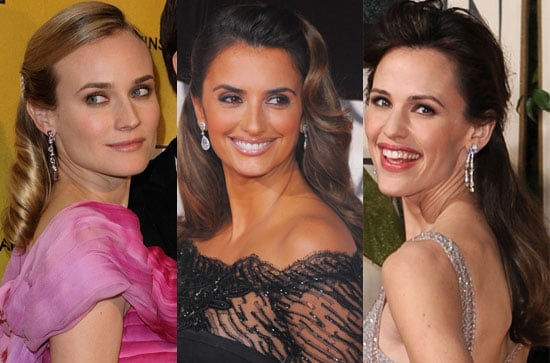 And don't forget to vote on all of BellaSugarUS's Golden Globe Awards beauty polls too!