Guilt Free Easter Beauty Treats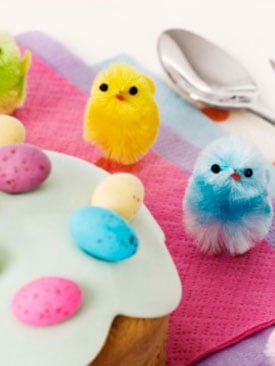 I don't know about you, but Easter weekend brings me out in a blind panic. I love chocolate, but how do you control yourself when you're surrounded by it?
Thankfully, there is a solution, and a pretty brilliant one at that. The beauty landscape is packed with sweet smelling decadent products that give you all the pleasure of chocolate, with none of the calories.
One of my favorite brands is Philosophy. It has a host of completely indulgent bubble baths that smell like the inside of a sweet shop. Their cherry, vanilla or butterscotch flavours are amazing! Benefit also does a range of chocolate-inspired makeup products.
Meanwhile, independent company Naughty But Nice offer chocolate shaped lip glosses. They even come in a box with a ribbon.Click through below to see my favorite Easter beauty treats. It may not stop the chocolate cravings but it's worth a shot!