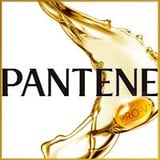 Learning to embrace the hair type you're born with isn't always easy, so we've teamed up with Pantene's In-Shower Foam Conditioner to encourage fine-haired women to love their locks and lavish them with care.
Every head of hair is different, complete with its own special quirks and characteristics. Despite this, there are a few tricks that are guaranteed to work for each hair type.
If you're still struggling to master the finer points of having lighter locks, read on for four handy hacks that'll help you make every day a great hair day.