Hailey Baldwin and Taylor Hill For L'Oreal Professionnel
2 Viral Models on Instagram Just Landed Major L'Oréal Beauty Deals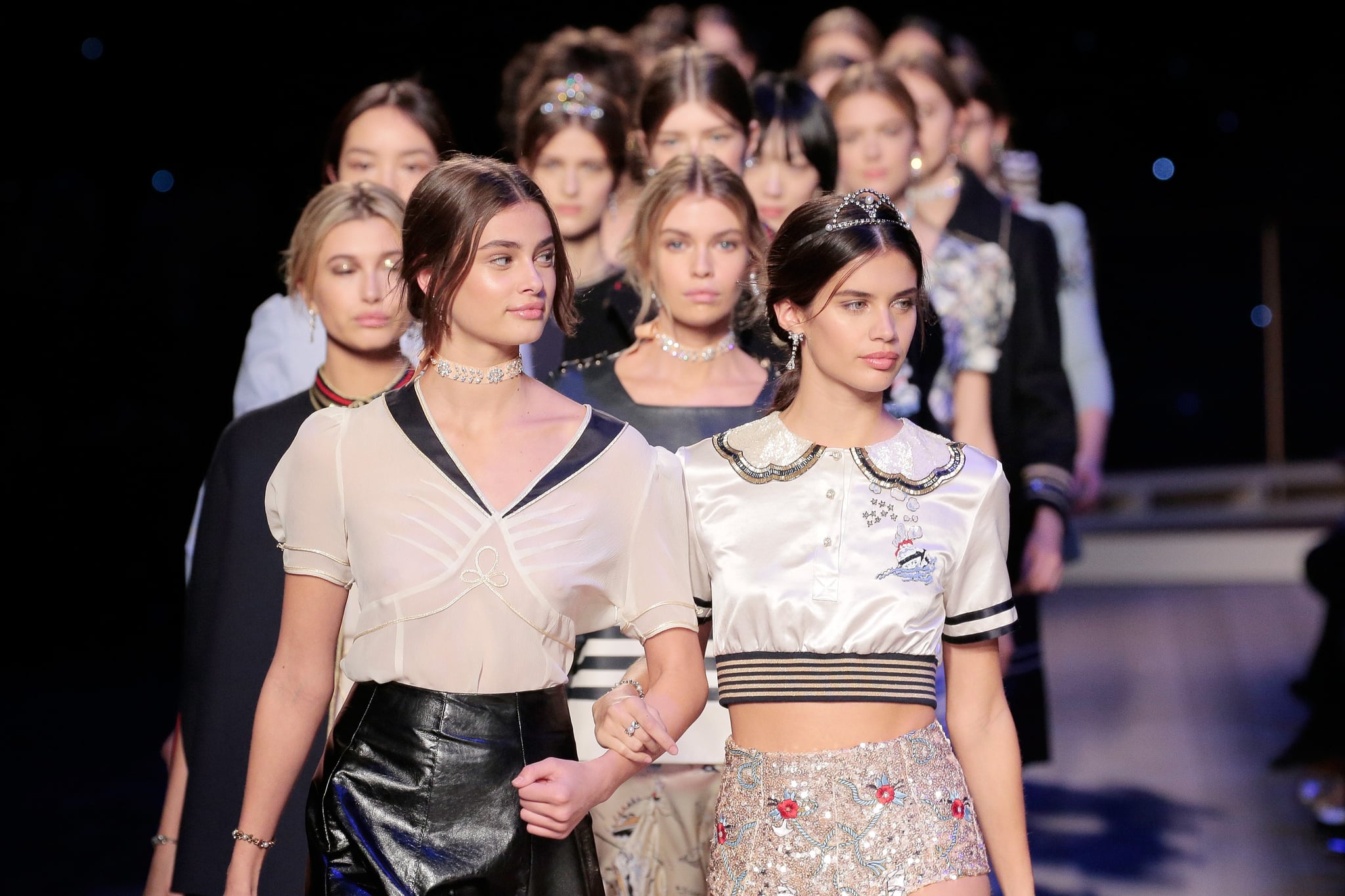 Image Source: Getty / Randy Brooke
Another day, another megamodel gets a beauty deal. It's a tale as old as time but one we never get sick of — especially when it's two long-legged goddesses who we love to follow on Instagram. So is the case for Hailey Baldwin and Taylor Hill, who just nabbed gigs with L'Oréal Professionnel.
The French brand shared the news by releasing this video:
The overview is that the two gorgeous women will be international spokeswomen for 2017 and will act as muses for the brand.
Hailey is known for dating Justin Bieber, engaging with her nine million Instagram followers, and switching up her hair colour (including blond, grey, and rose). She also has some pretty famous relatives as she is the daughter of actor Stephen Baldwin and the niece of Alec Baldwin.
She shared an image on Instagram from the video with the caption, "I am super happy to join the L'Oréal Professionnel family this year ! Can't wait to share the @lorealpro campaigns with you."
We got word from the brand that Hailey is the muse for the next It Looks Spring and Fall seasons by Vanessa Bruno for L'Oréal Professionnel. Expect 24 new hair shades inspired by nature for the INOA range. The model will also be the face of 2017 Pro Fiber, which is a treatment for repairing hair damage.
"It's amazing how just a new hair colour can change everything," Hailey said in a press release. "I feel as though it even affects my mood. With the INOA by Vanessa Bruno professional hair colour I feel like another Hailey!"
You already know Taylor Hill from the Victoria's Secret Fashion Show! She also has almost seven million Instagram followers, the most amazing eyebrows, and worked with fun fashion brands (like H&M and Forever 21).
Taylor also shared on photo on Instagram about the beauty deal, stating, "So excited to be in Paris talking about my new campaign for @lorealpro and so excited to be apart of the L'Oréal pro hair family!"
In her new role, Taylor will front a big relaunch of L'Oréal Professionnel's signature Série Expert range as well as the Majirel Colour Correction. The latter is a dye service made to match your skin's undertones.
"I'm extremely honoured and very proud to be an ambassador for L'Oréal Professionnel," Taylor said in a press release. "Hair is an important aspect of my work, so I need to take good care of it. With L'Oréal Professionnel I know my hair will always look beautiful, shiny and healthy as if I've just stepped out of the salon!"
We can't wait to see how stunning these women (and their hair!) look in the upcoming ads.