Hair Story New Wash Review
Does Hair Story's New Wash Live Up to the Hype?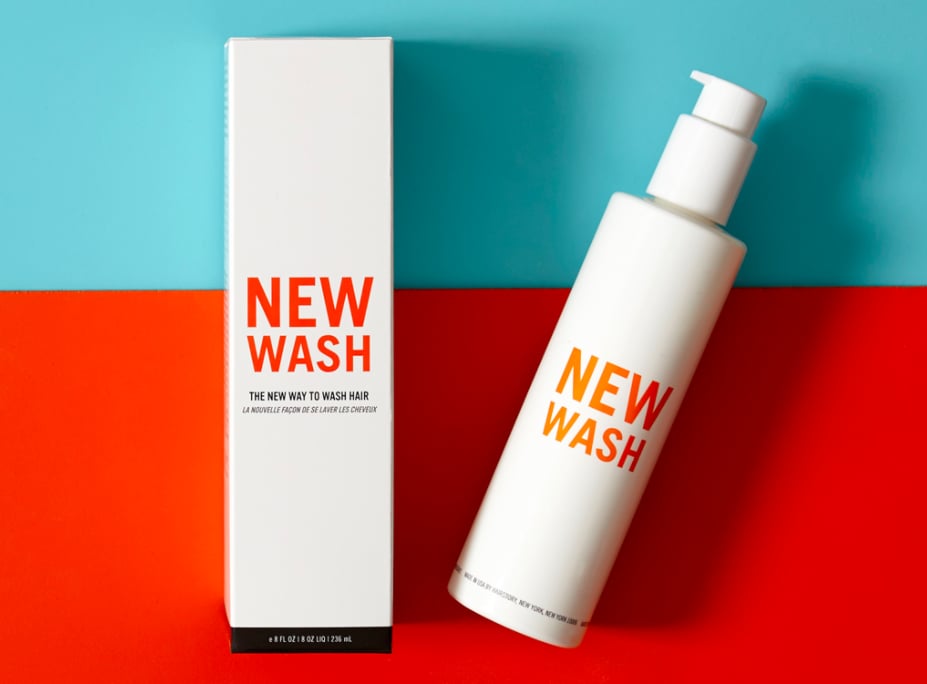 Hair Story is a brand that wants to revolutionise the way you wash your hair. The key product, New Wash, is a one-size-fits-all approach to hair care, a detergent-free, oil-based hair cleanser that replaces all other products. After being stalked by New Wash ads online (they know their audience) I finally succumbed and decided to try it. At a whopping £44, it was a pretty expensive experiment (this was not a PR sample), but I was willing to give it 30 days to see if my oily roots and dry ends could be tamed.
Using New Wash
New Wash works in a similar way to an oil cleanser for the skin, so it doesn't lather. This takes a bit of getting used to, but I didn't miss those bubbles. It smells pleasant and herbal, and the texture is similar to a hair balm/wax. You work the product through wet hair from root to tip, massaging it as you go. Then leave it on to work its magic as you're showering, and rinse it out thoroughly, squeezing and smoothing the hair as you go. There's a whole page on how to wash properly to get the best results, and I tried to follow these to the letter. Rinsing took a while, and the water needed to be pretty hot in order to get the best results.
How Long Does 1 Bottle Last?
Through the trial, I washed my hair once every 3 to 4 days and ended the month with about 1/5 of the bottle remaining. I double-washed a few times (which is advised for the first month), but to be honest, I found I got better results when I didn't. My hair is quite long and thick, and I found I needed between 12 and 15 pumps of product (each pump is pretty tiny). At this rate, I'd probably use around 10 bottles of New Wash a year. That's an annual outlay of £440. Ouch.
How it Feels
When I came to comb/brush and dry my hair, it felt similar to how it did when I used usual shampoo / conditioner / serum. It definitely felt clean, and the detangling brush went through it with about the same level of resistance as normal. I did notice a significant reduction in the amount of hair in my brush while I was using New Wash, suggesting less breakage. Blow-drying is straightforward, and it's possible it takes a little less time for the hair to dry (though this may be my imagination). My scalp feels good, and once dry, my hair feels soft, but perhaps not as shiny as when I use serums and intensive conditioners.
Did it Work?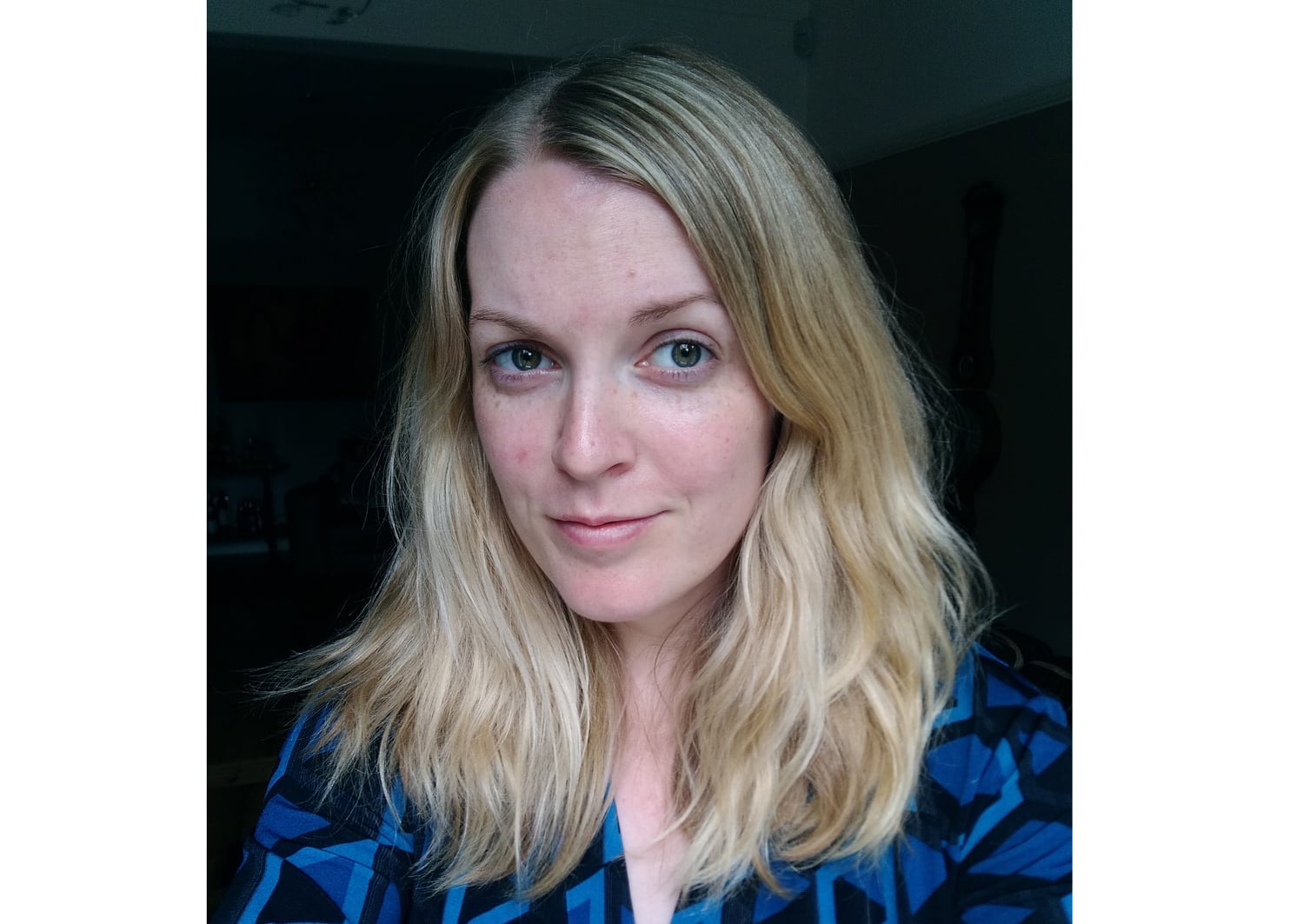 How my hair looked the first time I washed with New Wash (air-dried)
After my first wash, I was quite amazed by how well New Wash worked. I was expecting a transition period where my hair felt a bit terrible, but to be honest, I think the first wash was the best. I excitedly messaged a friend when, on day three, I still didn't have a greasy fringe as I would have with a normal shampoo and conditioner. I was sold! However, after washing a few times, I quickly fell back into the three-day cycle I had with my previous products. My hair looks good on days one and two, but by day three, it really needs to be washed. If you wash your hair every day, you're probably thinking, "what's she complaining about?" but I have a LOT of hair, and washing and styling it takes a long time, so I'll do anything to push it one more day.
Overall, the results of New Wash are on a par with those I get from most other products. The roots do get oily slightly less quickly, but I pay for this with the ends of my hair, which at first go incredibly fluffy, tangle easily, and seem to be crying out for serum, oil, or any form of moisture. Ironically, on day three, the ends feel beautiful, but New Wash has not managed to deal with my "combination" hair successfully enough to give me perfection from root to tip at the same time. Maybe with prolonged use, this would change.
To tackle these fluffy ends, Hair Story would tell me to use its Hair Balm, one of only a couple of other products in the range. It's designed specifically for people with my hair type who get frizz on the lengths, and helps to make the air-dry look perfect. Unfortunately, at £39 a bottle, the balm is more expensive than any hair oil or serum I've used before. I'd be more inclined to just use pure argan or coconut oil!
How It Looks Air-Dried
Because my hair is long and already quite damaged on the ends, I try to avoid hot tools and air-dry as often as I can. I didn't really like how my hair dried after using New Wash. Without a smoothing or texturising product to help them on their way way, the natural waves in my hair look a bit "Hermione in Harry Potter and the Philosopher's Stone".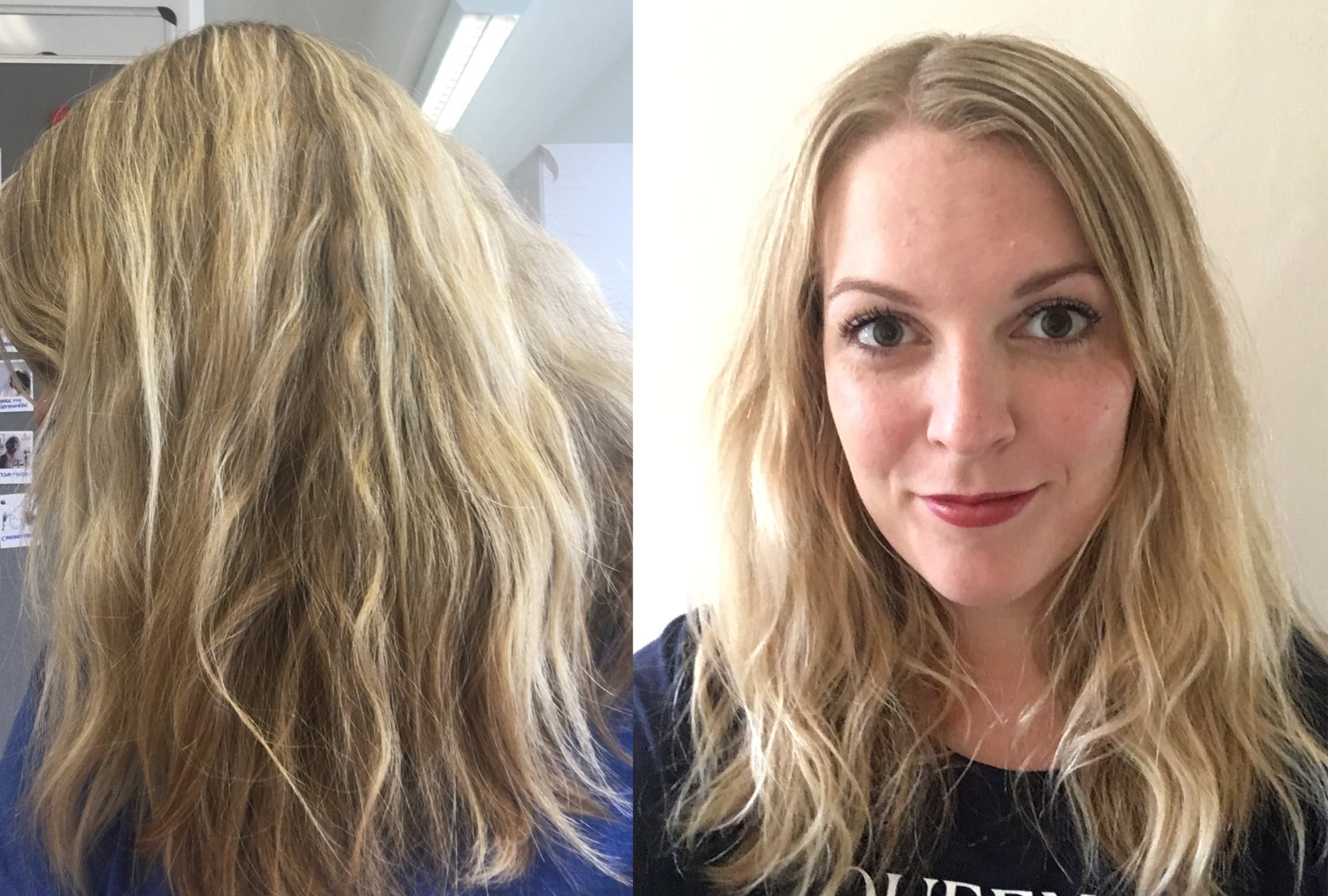 Day one of air-drying with New Wash vs. day three, when you can see the oil in the roots.
The Hard Water Problem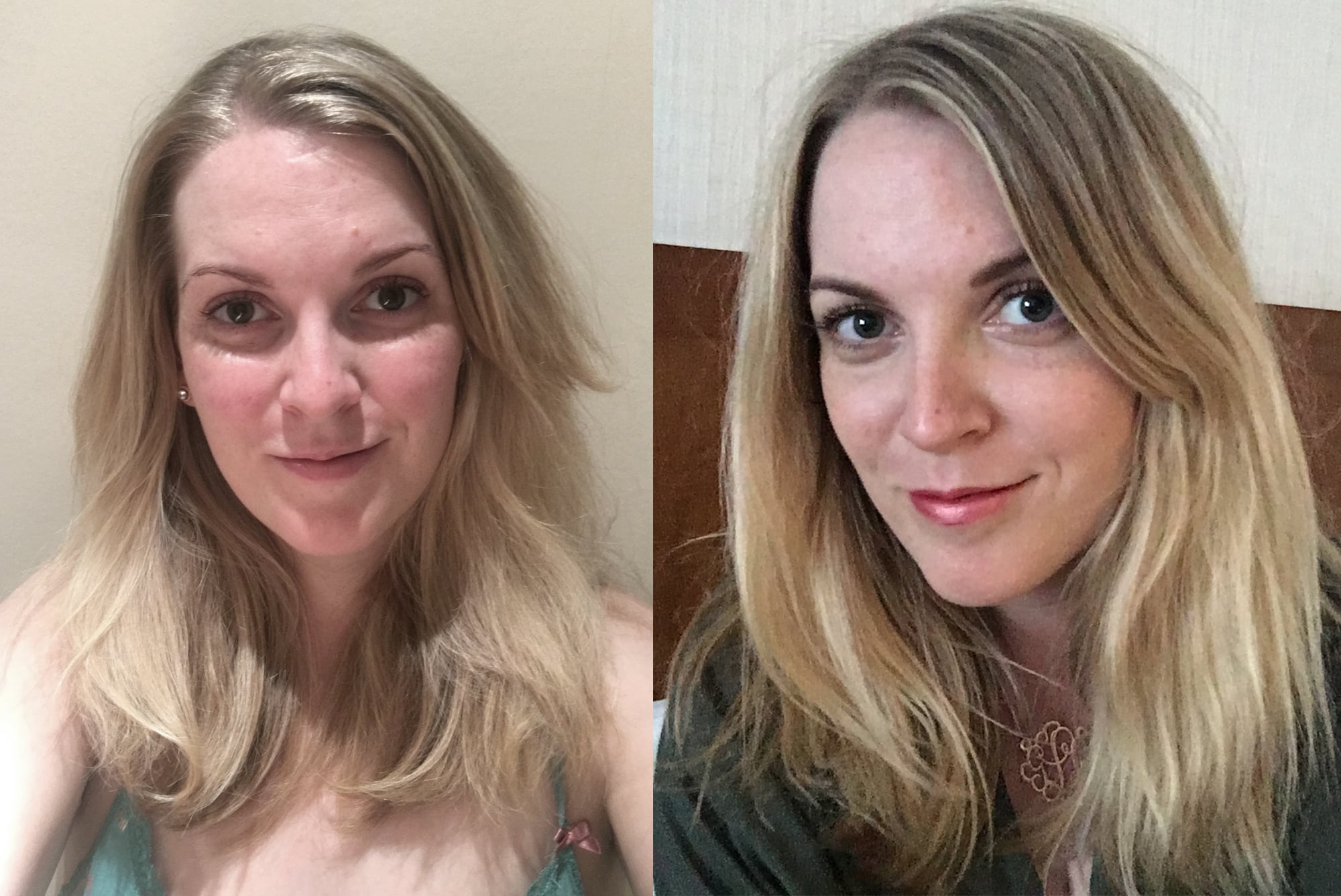 Left: After washing in hard water. Right: After washing in soft water.
A big part of New Wash's success is in ensuring it's rinsed out thoroughly. I live in a hard water area, and it takes quite a lot to rinse thoroughly, and I do still end up with slightly flat roots and fluffy ends. Halfway through my trial, I travelled somewhere where the water was beautifully soft, and lo and behold, my hair looked significantly better. You can see the results in the pictures above: I've washed and dried my hair in exactly the same way (wash with New Wash, rinse thoroughly, blast with a hairdryer whilst brushing). It looks significantly less fluffy and more healthy after being washed in soft water. This is not limited to New Wash, however; it's the same with any other regimen and the only solution is fitting an expensive water filter.
Would I Use it Again?
The results of New Wash are very similar to those I get from any other shampoo and conditioner. I am definitely sold on it as a more gentle alternative, as it's always nice to think you're not loading up your skin or hair with potential irritants or unnecessary chemicals. However, as the results are not better, I think cost has to come into it, too. Thanks to VAT and import costs, New Wash is really expensive in the UK. Assuming I used 10 bottles a year, plus maybe three bottles of balm to tame those fluffy ends, that's a total outlay of just over £550 on Hair Story products per year. Though I am the first to admit I spent a lot on my hair, I know I wasn't spending that much on the products I was using before.
For me, New Wash gives me similar results to what I get from drugstore or salon products, at a higher price point. So when making the decision as to whether this product is for you, it really comes down to two things: firstly, whether you're looking to streamline the products you use. If this is important, New Wash is unbeatable as you just have that one bottle in the shower and you're done. Secondly, it comes down to how concerned you are about using ingredients like SLS, parabens, and silicone on your hair.
I try tons of new hair products each month, and during my time using New Wash, I really missed that. Given that I loved the results the first time I used it, I will keep what's left of my New Wash for once-a-month washes to see how I feel. I haven't ruled out investing in another bottle, but I think I need to try a few other things first. After all, sometimes you don't know what you've got till it's gone!
Image Source: POPSUGAR Photography / Gemma Cartwright