Hair Treatments in London, Day Spas in London, Leonory Greyl London
Little Black Book: Leonor Greyl at the Michaeljohn Salon
A few weeks ago, I told u about Leonor Greyl's amazing new deep conditioner called Masque Quintessence, and last week I was privileged to get a customised treatment in the very private VIP room at the Michaeljohn Salon in Mayfair.
First they began by coating my hair with Huile de Palme to help nourish and detangle. Then, they applied a mixture of Huile de Germe de Ble, with wheat germ extract and celery extract (a combination you can only get at the salon) to help strengthen and deep clean. Next was a ten minute heavenly scalp massaged follow by an application of Masque Quintessence. Then came the neck and shoulder massage done with Huile de Magnolia oil.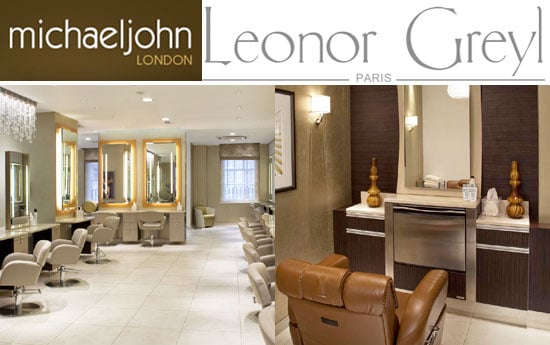 After 20 minutes of letting everything absorb, my hair was thoroughly washed until it was actually squeeking clean! The most fabulous part of the wash (oh yes it gets better) were the chairs that massaged your back as you hair was being rinsed.
Finally, my hair was dried by Esther Lam, a senior stylist who was able to really showcase my healthy hair and scalp. All of a sudden my once limp locks had bounce and extraordinary shine — thank you Leonor Greyl and Michaeljohn for such a fabulous treat!