Source: POPSUGAR / Kate Worum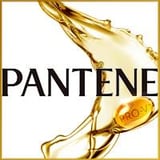 Loving and embracing your hair for all its quirky characteristics comes with knowing how to style it to its best, so we've teamed up with Pantene's In-Shower Foam Conditioner to bring you three hairdos every fine-haired woman should say yes to!
If you have fine hair and frequently find yourself lusting after everyone else's locks, read on for three gorgeous hairstyles that'll help you enjoy your fine hair to the fullest and encourage you to celebrate its charms.
No beautiful barnet looks its best without a healthy foundation, so make sure you give your hair the proper conditioning it deserves. Fine hair structure actually needs more conditioning than thick hair and that's why Pantene's Air-light In-Shower Foam can work wonders for your locks. The weightless formula means no weigh down or greasy roots so you can rock these styles with ease!