Halle Berry Pure Orchid 2010-01-15 04:00:00
Halle's Success Is Sure To Bloom With Pure Orchid
We're merely weeks into 2010 and already we've heard of three new celebrity fragrances set to launch later this year. First came the news of Beyonce's Heat, then Eva by Eva Longoria Parker. Now Halle Berry is gearing up to launch her second scent called Pure Orchid since her first fragrance Halle by Halle Berry was such an enormous success. In fact, Halle spent spent six months at the top of the women's fragrances charts and is still selling extremely well.
Pure Orchid, a woodsy floral juice is a blend of lemon, papaya nectar fizz, cactus flower, blackberry creme concentré, star anise, sequoia, patchouli leaf, tonka bean and a heart of Masdevallia orchid. It's due out in the US this February in two sizes (.5 ounces and 1 ounce), and is scheduled to arrive in the UK, Australia and the rest of Europe in March.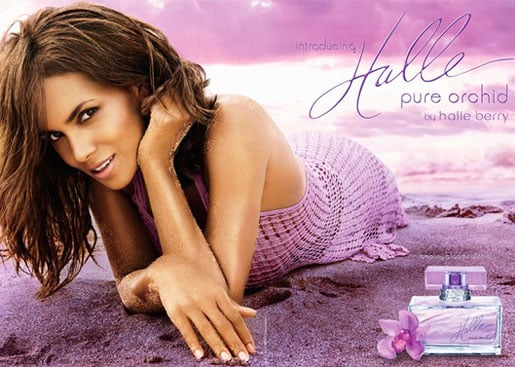 Halle told WWD,

"Pure Orchid feels like a natural extension of my first fragrance and it's a welcomed next step in my relationship with Coty. The new fragrance allowed me another opportunity to create a scent that is reflective of who I am and in doing so I'm able to offer the consumer something a bit different as I move into my second year with Coty."
Hail Halle — not only am I excited to smell what seems to be a mix of a feminine, yet rural aroma, but I can't wait to see her present at the Golden Globes on Sunday! I wonder if she'll try to plug Pure Orchid. Are you interested in getting your hands on Halle's latest fragrance?