Halle Berry Wins in Fragrance Oscars!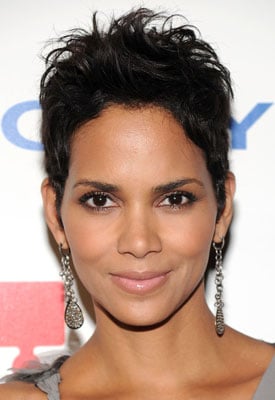 Go Halle! Only earlier this week the actress unveiled Reveal, her hot forthcoming scent for Autumn, and now she's won an award for her first!
Halle scooped the coveted Fragrance of the Year accolade in the women's category last night at the annual Fifi Awards, for her debut fragrance Halle By Halle Berry.
The Fifi Awards are an annual event known to many as the 'Oscars' of fragrance world and saw Usher win Male Celebrity Fragrance of the Year. Other awards included Lifetime Achievement, which went to Michael Kors and Men's Luxe Fragrance of the Year which went to Tom Ford.
Lola by Marc Jacobs won the best women's luxury fragrance, meanwhile Chanel won Best Women's Media Campaign for its sensational ad Chanel No.5 Train de Nuit, starring Audrey Tautou. (Remember, the steamy train one?)
It's nice to see both Tom Ford and Michael Kors win accolades. Tom seems to have worked really hard with Estée Lauder to create new groundbreaking scents and Michael's are always great. What's your favourite fragrance?
Shop the Fifi winners by clicking through below.