Halloween How-To: Raise the Roof Like Rihanna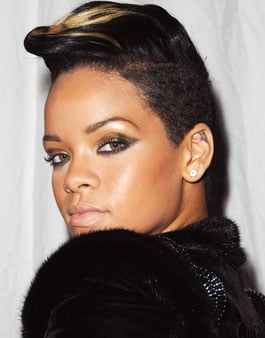 As far as I'm concerned, if you're not going to be one of classics this Halloween, then why not be a pop star for the night! Ladies like Chery Cole, Katy Perry, Lily Allen and Lady Gaga have topped the charts this year and have made fashion and beauty history with their out-of-the-box beauty looks.
One of the loveliest and trendiest singers right now is Rihanna. The green-eyed Barbados born babe is constantly changing her hair and makeup to keep her vibe fresh and current. The paps love to capture her style and below are some products you can use to recreate her look for the night. Shop below and let me know what you think of these products!