Halloween Makeup Beauty Trend. Will You Be Going Goth Glam or False Eyelashes For Halloween Parties?
Do You Experiment With Your Makeup For Halloween?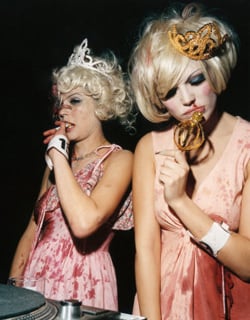 It's a few weeks away I know, but as the invites comes flooding in it's good to get your beauty look nailed. Even if you don't want to go all out, Halloween is a great excuse to experiment with your makeup. From super pale ghostly skin to vampire blood red lips, it's the season to get ghoulish.
This year I'm tempted to just do goth glam dark eyes and add in some Bride of Frankenstein white netting to make a hair piece. Although, the false eyelashes trend is always appealing too. How about you, will you be playing dress up with your makeup for Halloween?




Source