Halloween Makeup, Nail Art, and Eyelashes | Spooky Beauty
Halloween Beauty Buys For Speedy, Fancy Dress Faces!
As POPSUGAR editors, we independently select and write about stuff we love and think you'll like too. POPSUGAR has affiliate and advertising partnerships so we get revenue from sharing this content and from your purchase.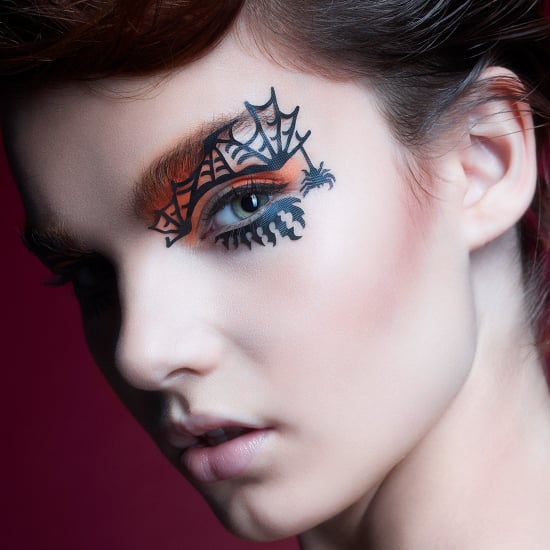 Still not sure you want to go the whole hog with full fancy dress this Halloween? If you're planning a slightly subtler spooky look this year, then look no further than the myriad of Halloween-inspired makeup, temporary tattoos, "face lace," and nail art that's available this October. Show your scary side with spiderweb lashes, devil horns, and cat ears; paint your nails shades of pumpkin, blood red, or ghostly white; or go for the Poison Ivy look with green eye shadow and scarab shell shimmer. Click through for some of our favourite Halloween beauty finds . . . many of which will see you through to Christmas, too.