Harry Potter Movie Makeup
Harry, Hermione and Ron Wear Cover FX Cosmetics
I can barely sit still I'm so excited for the premiere of Harry Potter and the Deathly Hallows tomorrow evening in Leicester Square. PopSugarUK will be there on the red carpet (OMG) whilst FabUK and I will be bringing you all of the fashion and beauty looks as the stars arrive. I hope you're as pumped up for the big event as we are.
In the meantime, if you're dying for a little inside scoop on the film, I've learnt that the three main cast members wear a Canadian brand of foundation throughout the movie called Cover FX. Sharon Nicholas, the makeup artist for the movie, has revealed that she specifically used a product called Powder FX Pressed Mineral Powder Foundation SPF 10 (£30) on the actors. The matte powder absorbs oil which helps prevent shine, is rich in minerals and provides moderate coverage — amazing!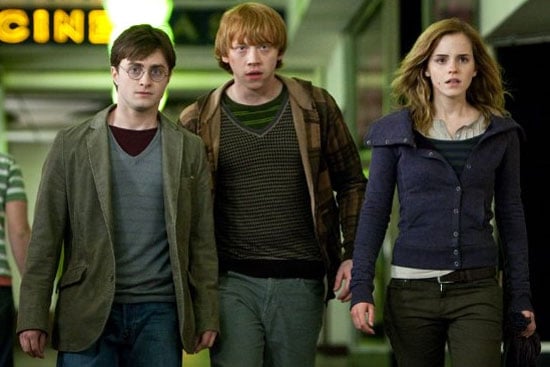 Cover FX was developed in 1985 at a cosmetic clinic to help cover up skin conditions such as rosacea, acne, pigment disorders and mild scars. However, because of its popularity, it became a beauty brand that launched to the masses in 2000. Today, stars like Angelina Jolie use it to cover up tattoos and Anna Paquin uses it on the set of True Blood. What's amazing about the line is that the colour spectrum is enormous — they have over 30 shades to choose from. The colours are classified under four different skin categories: C for Caucasian (pinks), M for Mediterranean (yellows), E for European (pinks and yellows) and B, for black skin.
Something to note is that the products are slightly heavier than your typical makeup bases, and they almost all have SPF in them. One last little interesting fact is that while you wear them, the products work to chemically lighten up the skin a little bit. The idea isn't to alter the colour of your face, it's to even out the tone. Are you curious about trying out Cover FX?
To see the latest clip of the movie, just read more.
Watch the newest Harry Potter and the Deathly Hallows clip here!