Have the Cutest Claws on Halloween With This Black Cat Manicure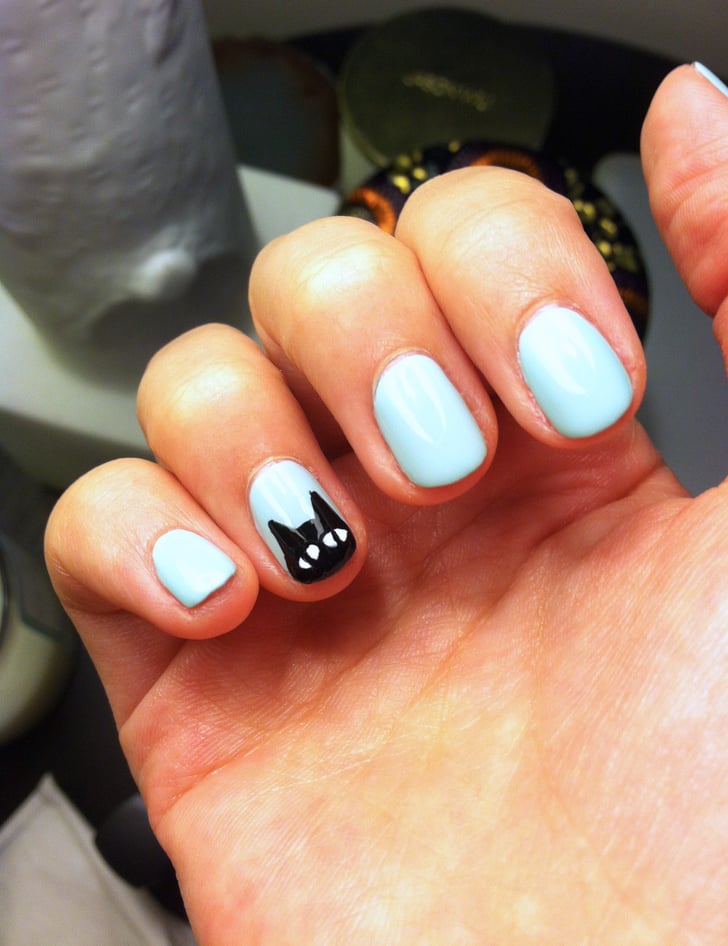 If you're not a lover of black and orange or even full-on Halloween motifs scattered on your nails, this is the nail art look for you. Because a black cat is so synonymous with Halloween, it's easy to pull off this look with practically any nail polish shade as your base. I opted for an unexpected pop of pastel using Formula X For Sephora in Unmistakable (£7).
Then, while my nails were still wet, I painted on the black shape of the kitty's face using Essie Licorice (£8). To create the ears, I used a fine-tipped brush to draw on triangle shapes at the top. Next, I used the same brush to paint on eyes with Essie Blanc (£8). For the final touch, I dabbed on pupils for the eyes using the same black polish. You still have a few more days to get in the Halloween spirit, so why not let a black cat cross your manicure this Halloween?