Heidi Klum Fragrance
Heidi Klum Continues To Shine With Coty Fragrance Deal
Heidi, c'mon — stop making everybody else look so bad! You've already got a hit TV show, four incredible children, a hottie for a husband, a fabulous relationship with your mum, a cosmetics line with Victoria's Secret, your own skincare range, a jewellery line, a maternity line, an activewear collection— oh, and let's not forget that you're a supermodel! Basically, you're superwoman who has also just inked a deal with Coty to create a fragrance called Shine.
Additionally, Heidi has taken on a second role within Coty as the face, artistic director and advisor of European brand Astor Cosmetics which Coty also owns. Coty seems to love Heidi's diversified fan base and her versatility in the marketplace. So far I haven't learnt about what ingredients are in the fragrance, however it is expected to launch in September.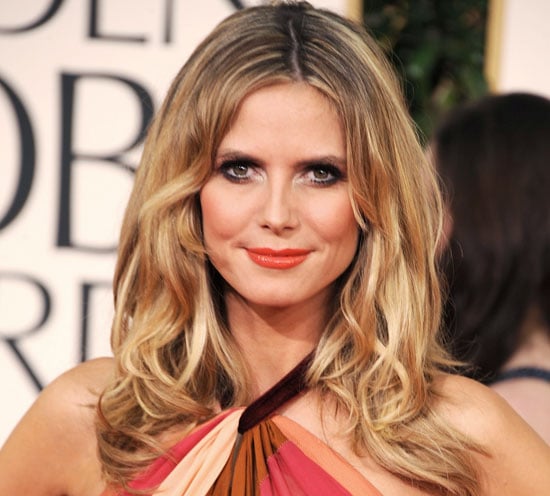 Heidi told WWD,

"My father worked as the marketing director for 4711, a cosmetics company in Germany, for 20 years. He would always bring home testers of lipsticks, eye shadows and perfumes. I absolutely loved it — I started wearing makeup and experimenting with beauty products way too early. In German schools, it is mandatory for students to find a three-week internship when they turn 13 to get work experience. I worked at 4711, where I had to do everything from filling perfume into bottles, sitting at the conveyor belt for quality inspections to marketing to the labs where the vats of creams [were] being developed. It's funny how it's all come back around again!"
Are you excited for the launch of Shine?