Helen Flanagan at the 2010 National Television Awards
2010 National Television Awards: Helen Flanagan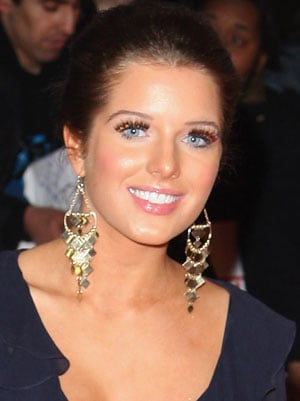 Coronation Street star, Helen Flanagan looks beautiful in a navy Temperely frock and ultralong, eyelashes. Her sweet demeanor matches her sweet-coloured pink lipstick and I absolutely love the dense metallic copper eyeliner she has going on, as it It really picks up the gold embellishment in her dress.
Helen's hair is simple, but for this look, it doesn't bother me at all. Do you love or hate her beauty style tonight?
Also, here's another friendly reminder to vote on all of our National Television Awards polls here!