Help Stop Violence in the Home With The Body Shop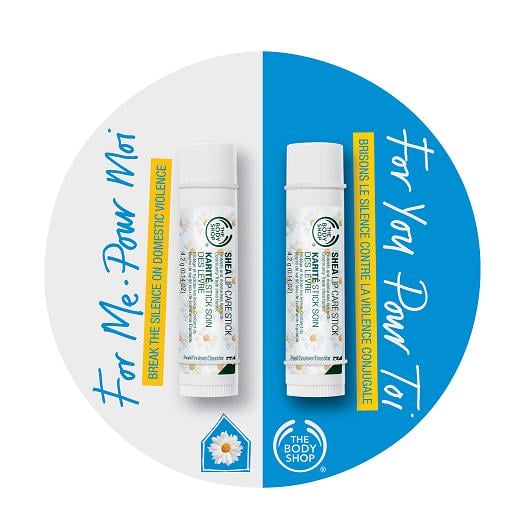 Shocking statistics reveal that one in three women who attempt suicide do so because they're affected by domestic violence but also that 59% of women are more likely to confide in a friend if affected by it. Therefore, it really is a case of a problem shared is, a problem halved.
The Body Shop is raising funds for Women's Aid with the, 'For You, For Me' Shea Lip Care Stick Duo (£7). There are two lip balms so you keep one, and give one to a friend! £4.80 goes directly to Women's Aid but it is also helping a community in Ghana, as the shea butter is sourced through the Community Trade programme.