Hilary Duff Haircut 2015
Hilary Duff Makes a Big Chop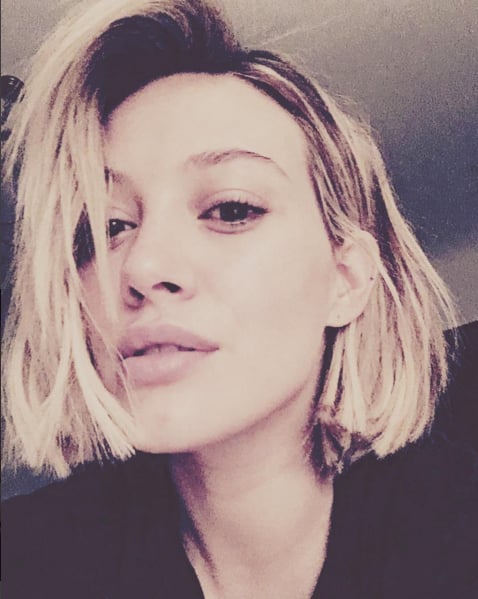 Hilary Duff debuted a new look on Instagram! Seen with her stylist, who was wielding a large pair of scissors, Hilary posted a photo showing just how short she decided to go. Stylist Cynthia Vanis seems to have taken off a lofty amount — the proof is on her Instagram page.
While we're used to style changes that turn out to be faux cuts (like
Gigi Hadid's) and temporary colour jobs (like Kylie Jenner's wigs), this appears to be the real deal.
So what do you think of Hil's new look? We love a good cropped cut, and she pulls it off flawlessly.