Honey Boo Boo Halloween Costume
Halloween Costume Idea: Honey Boo Boo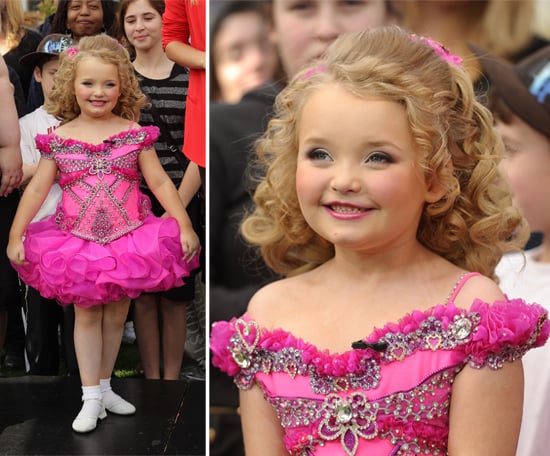 The costume: Honey Boo Boo
From Toddlers & Tiaras to Here Comes Honey Boo Boo, this blond-haired little girl (real name: Alana Thompson) has taken the reality TV world by storm. If you've ever wanted to give your inner pageant girl a test ride, there's no better time to do it than for Halloween.
Hair and makeup: Keep your blush, lipstick, and eye shadow hot pink, and apply the longest false eyelashes you can find. Don't be shy about adding a little (or a lot) of glitter, either, especially around the eyes. For your hair, either opt for a larger-than-life wig with lots of bouncy curls, or do the style yourself by sleeping in sponge rollers. Finish with a teased up poof and loads of hair spray.
What to wear: Pageant dresses are all about sequins, puffy skirts, and tulle. Since the success of Toddlers & Tiaras, many are available in costume form — just remember your lace socks and patent leather heels.
Take it to the next level: Mix up some go-go juice (Red Bull and Mountain Dew) and wear a supersize crown.
25369286