Hot Spring Beauty Trends, from Beauty Guru Vivienne Rudd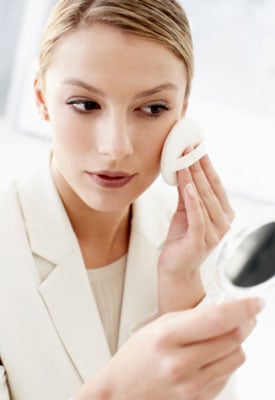 Navigating your way through seasonal beauty trends can be confusing. Every year there are more collections than the last and it can be difficult to tell your hot new lip shades from your lashes.
With this in mind I sought out some expert advice from Vivienne Rudd, Editor of insider beauty bible Cosmetics International.
Vivienne has been breaking beauty news for almost twenty years, writing about everything from the biggest business deals, to the latest product launches. I caught up with her to find out about some of this Summer's key beauty movements. Take note ladies!
To find out what Vivienne said, just read more.
All about Lashes: This Summer is a lash extravaganza. We won't only be relying on volumising mascara. We'll be giving our naked lashes a helping hand with growth enhancers such as Promaxyl's Rapid Lash or Enourmous Lash by Beauty Society (if you want to fork out £75). Just paint both along the base of the lashes every day, and watch those babies grow. Or, you could do both with Cargo's Lash Activator mascara. On the other hand, you could fake it altogether with falsies like the collaboration between Shu Uemura and hot London designers PPQ.
Home IPL devices: Smooth skin for longer! At approx £250 a pop, these home hair removal devices might look expensive, but divide the cost by the number of razors, wax strips or depilatory creams that you buy over the years, and it starts to look a little less eye watering. Boots led the way last year, and Phillips and Remington have just got in on the act.
Illuminate Yourself: Illuminators are huge this Summer. Remember, it's not about lightening your skin – it's all about making it more radiant. You can go for all-rounders like Nars Multiple, which can be used on lips, cheeks and eyes for a glow, or target darkened patches with Even Better Clinical by Clinique.
Beauty Multi-Taskers: We're moving away from oversegmentation (AKA One product for the left eye, one for the right) and towards more useful, multifunctional products that can brighten the face while reducing the appearance of wrinkles, condition the hair while styling it. Genius!
Harder Working Summer Skincare: After an interminable Winter, we're all looking forward to some sun. For those lucky enough to get some real sunlight, this Summer's crop of sun protection products offer more skin nourishing, DNA protective ingredients than ever. Those faking it can look for more natural hues, less pong and, again, skin caring properties.
Alice in Bloody Wonderland: Stop it already! Cute the first time I saw the Urban Decay palette and OPI Polishes. Now, I'm getting bored. Move along.
Watch Out For: Armani's new fragrance Acqua di Gioia. It's launching soon and is going to make waves.