Hot Topic Sells $4 Cannabis Lip Balm
Hot Topic Sells a $4 Cannabis-Scented Lip Balm — Pretty Dope!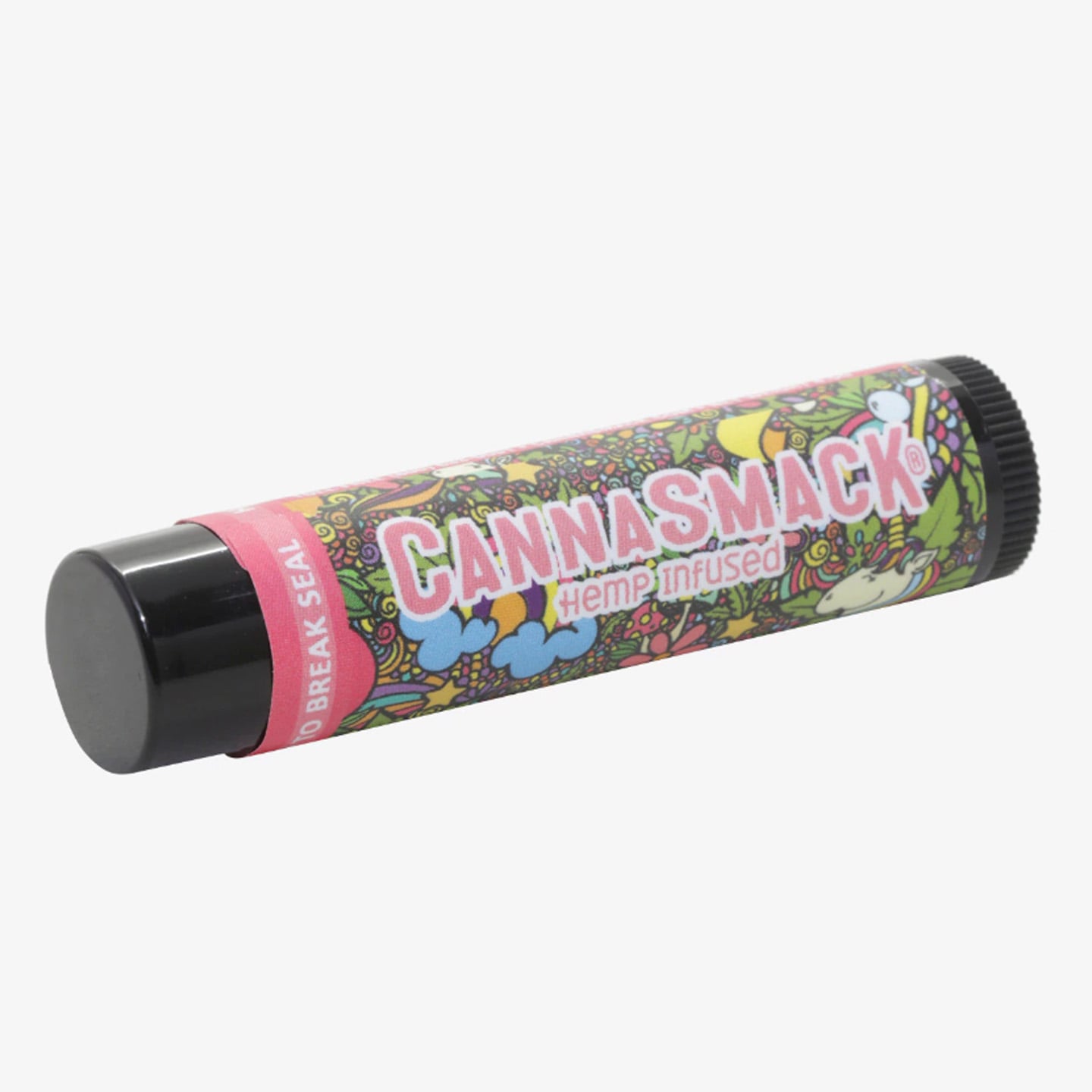 In between gifting us with nostalgia-laced beauty products such as Little Mermaid lip glosses and Star Wars eye shadow palettes, Hot Topic also sells a more PG-13 product. Friends, meet the Cannasmack Bubblegum Kush Hemp Infused Lip Balm (try saying that five times fast). Your stash needs this dope tube for a number of reasons, starting with the fact that it's just $4 on sale.
OK, I know what you're thinking: sounds cool, but cannabis doesn't go anywhere remotely near my mouth ever since my first and last edible fiasco freshman year of college. No worries — this gluten- and cruelty-free balm only contains hemp, not THC, which means it's nonpsychoactive (read: won't get you high).
What this vegan balm will do is give your pout a nice conditioning coat that tastes like a mixture of bubblegum and pot. Swipe it on when it's 5 p.m. on a Friday and you just got hit with a project when you'd rather be downing margs at happy hour — we won't tell!