How to Build Your Perfect Travel Beauty Bag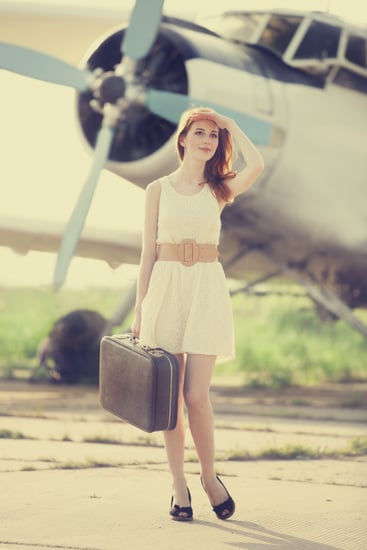 Traveling is fun, but figuring out how to make your daily beauty routine go mobile can be tricky. We're giving you some tips for curating your best travel beauty kit yet. From free samples to trial-size products, here's how to make traveling a much more beautiful affair, and maybe you'll step off the plane looking like a supermodel.
Get your favourite scent in rollerball form. Find the rollerball version of your favourite perfume because the slim version fits practically anywhere, and it's a breeze to apply.
Save the hotel goodies. Once you get to your destination, most hotels provide hair products, soap, lotion, shower caps, and even mending kits. Be sure to keep a bottle or two to use on your next holiday. Just don't forget to tip the housekeeping staff.
Save your gifts-with-purchase. From the department stores to online scores, there are plenty of gifts-with-purchase items that make traveling a breeze.
Ask for samples with your purchase. Even when it's not gifting time at the makeup counter, there are plenty of stores and brands that offer free samples with your purchase.
Buy the trial size. Beauty brands often make trial sizes of their standout products, which are perfect for travel.
Hit up the chemist. Need travel-size beauty products in a flash? Head on over to your local chemist, where they're sure to have a variety of travel-friendly versions of wipes, shampoo, toothpaste, and deodorant. There are also empty travel bottles you can buy to fill with your favorite products currently on your bathroom counter.