How to Clean Your Hairbrush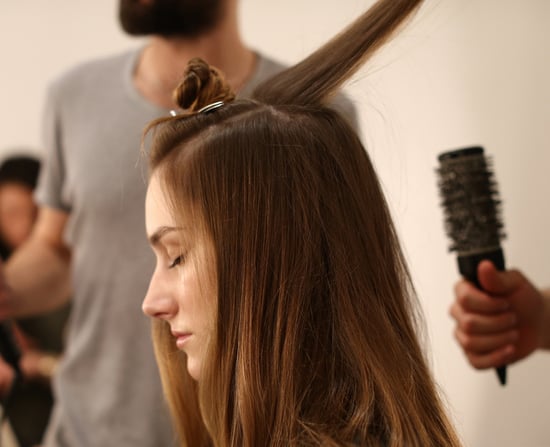 Question: how long should your hairbrush last? Answer: years! With the proper cleaning routine, you can keep your favourite tool looking its best for a very long time (which saves you money, we might add). Hairbrushes can collect dirt, dust, and product buildup over time. While you probably rid the bristles of hair often, you should also consider doing a deeper clean once a week. We cringe just thinking of all the icky stuff that gets trapped and put back into your hair.
Step 1: Before you begin washing your brush, remove as many trapped and tangled strands of hair as possible. The best tool you can use for assistance is a wide-toothed comb. Hold the brush over a bin, and slide the comb through the bristles.
Step 2: Fill up your sink with warm water, and add a couple of drops of shampoo to the water so that there are plenty of suds. Place your brush in the water, and swish it around for about two or three minutes.
Step 3: Washing should loosen any remaining hairs and dirt on your brush. Now, take the comb and slide it through the bristles one more time.
Step 4: Give the brush one final rinse with lukewarm water. Lastly, tap off the excess water, dry the handle and the back of the brush, and lay it bristle side down hanging over the edge of your sink so that the moisture won't get trapped in the base/pad. And here's a tip: it's wise to periodically check your brush for any split bristles, which can catch on your hair and damage the strands. If you see "split ends" on your brush, then it's time for a new one.