How to Clear Up Eczema?
This Balm Might Clear Up Your Eczema For Good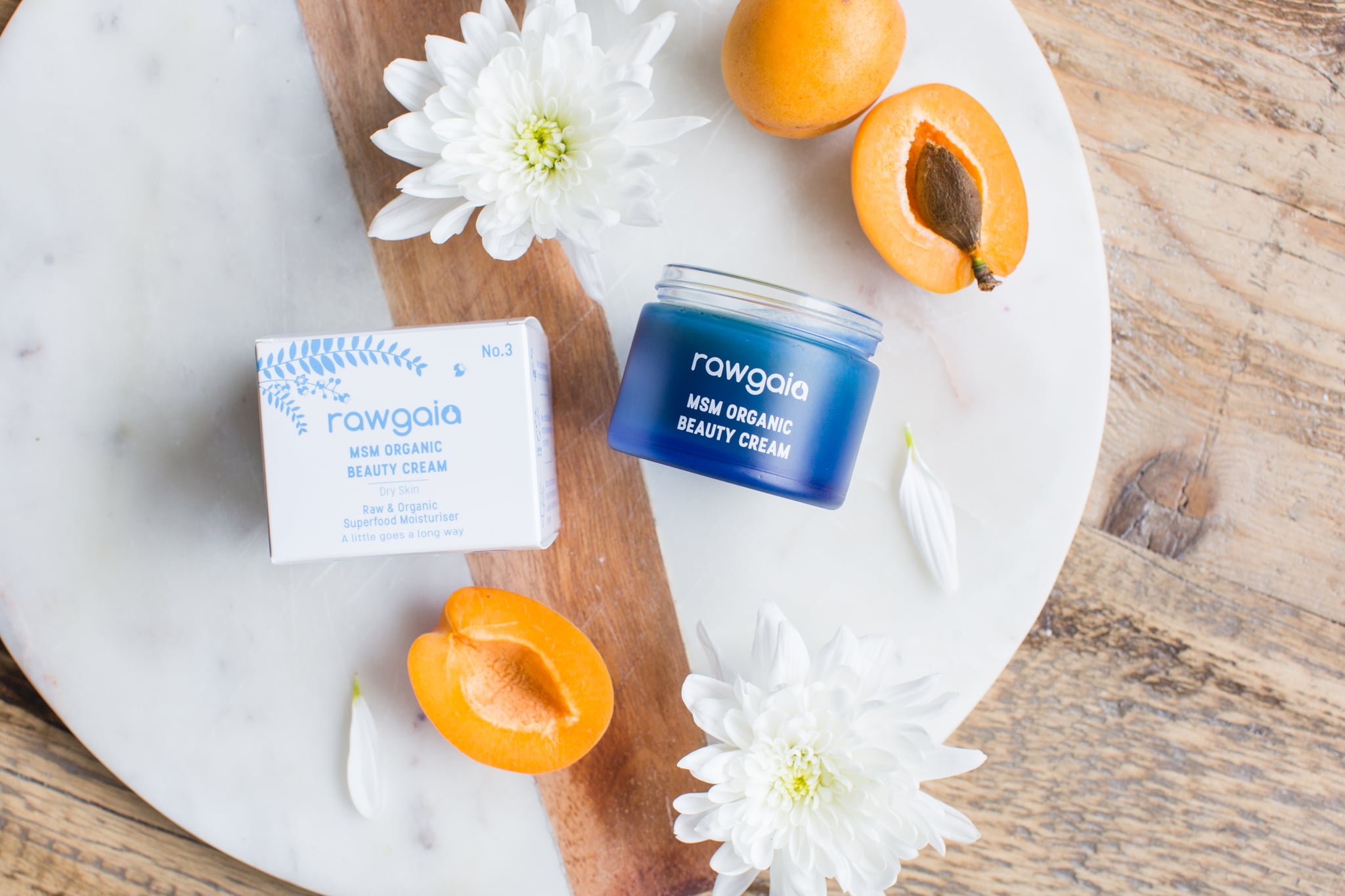 If you have eczema, rosacea, dryness, or dermatitis and you're tired of moisturisers that just don't deliver results, you've come to the right place. Rawgaia MSM cream (£25) could be the answer to all your itchy, flaky woes.
Rawgaia uses MSM in its beauty products to create a range that nurtures skin topically. MSM (Methyl Sulphonyl Methane) is an organic sulphur compound derived from the rain cycle. MSM aids in collagen production and repairs damaged skin, making it a great ingredient for treating difficult skin conditions. As a bonus, all Rawgaia products are handmade, cold pressed, organic, vegan, and cruelty-free.
I had success using this on small dry patches on my body and also on a bug bite that left a weird, bruise-type mark. Having seen what it could do, I suggested my mum try it on her eczema. In the past, she's been prescribed any number of creams, including steroid creams, and none have cleared the patches of eczema. She used this balm once a day in the evening, and followed with a calming moisturiser afterward. The MSM balm treated the eczema, and the moisturiser added hydration. She didn't see results overnight, but after a month or two, the patches had completely cleared up! My mum now uses it once or twice a week to keep the eczema at bay and swears by the balm.
The cocoa and apricot scent of the balm is very strong in my opinion (although my mum liked it), so it might take some getting used to if you prefer a more gentle fragrance. But if you have eczema and have tried everything, this is a small price to pay. Natural separation of the product is normal, and some crystals may fall to the bottom, so give it a stir before use. The brand doesn't lie when it says a little goes a long way; it truly does, making it a great product to use on your whole body if need be. If you suffer from skin conditions that are particularly bad on your face, Rawgaia has a whole range to help treat and calm to skin preventing inflammation.
If you have a skin condition and have tried too many DIY remedies and prescribed products to count, give this MSM balm a go. Hopefully, like our tester, you'll see improvement within months!
Image Source: Courtesy of Rawgaia