How to Create a Colourful Foil Manicure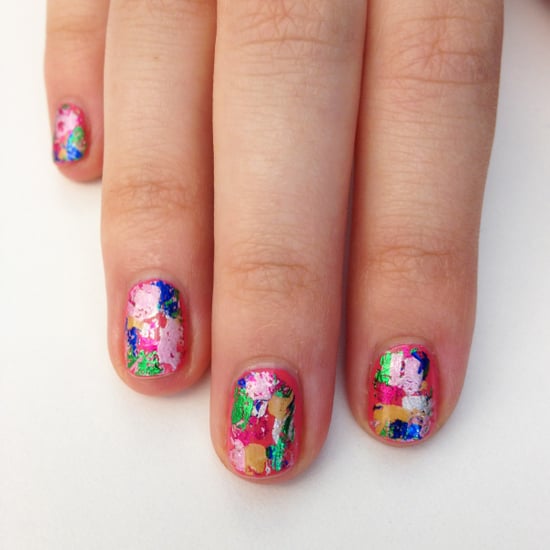 British nail care brand Ciaté is known for taking the nail-art trend from the streets to the comfort of your own home with its easy DIY kits, like this Very Colourfoil Manicure Set (£14). The end result is a colourful and intricate design that looks far more complicated than it really is. To see how to use this genius kit, just keep reading.
The kit comes with one varnish colour to use as a base and multiple sheets of six coordinated foils. First, polish on two coats of polish, and let dry for about 15 minutes. Once the nails are set, dab on the glue that comes in the kit and let it become tacky (once it's clear). Next, put the desired foil over the glue, and press. Then just pull the foil away, and you'll be left with a foiled effect on your nails. Keep repeating until you've created your desired look. Tip: you only need a small amount of glue, and it's more interesting if you dab it in more than one place at a time.