How to DIY Ombre Dip-Dye Hair at Home
Ombré Away — DIY Dip-Dye in 6 Steps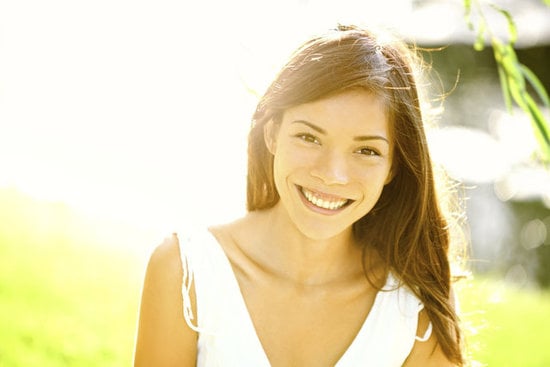 The ombré trend has continued this season and shows no sign of slowing down as we head into Autumn. British fashionistas like Jessie J, Alice Dellal, Alexa Chung and Caroline Flack have all rocked dip-dye locks, and you can get the low maintenance look yourself at home. Hair expert Scott Cornwall has shared his step-by-step instructions on how you can achieve the pale-to-dark or dark-to-pale gradation with hair dye, Decolour products, a tint bowl, a brush and some hair bands. To follow his 6 step process, just read more.
First you need to decide which method you want to use, which will depend on your hair colour.
For those with very blonde hair: firstly colour the hair with a semi permanent colour in dark blonde or brown and use Decolour Remover (£12.99) to remove the artificial colour only.
For those with brunette hair: there is no need to colour first, Decolour Stripper (£12.99) will remove natural and artificial colours.
Step 1: Start by clarifying the hair using a clarifying shampoo, then begin with towel dried hair pulled into two ponytails.
Step 2: Rather than mixing the product in the supplied bottles, combine them in a tint bowl for 1 minute to ensure a professional application. Using the suitable Decolour product, use the tint brush to apply the product to the ends only.
Step 3: The product will be applied in stages in order to achieve the dip-dyed or fading out effect. Allow to develop for 10 minutes and then apply the Decolour to the next section of hair, moving higher up and leave for another 10 minutes.
Step 4: Depending upon the length of your hair, continue this process until you have reached the desired level that you would like to take the colour to.
Step 5: Leave the Decolour to develop for a further 10 minutes once the product has been applied to all sections. Reapply the product to the lengths of hair that already have it on to blend the sections and ensure an even application. Leave to develop based on personal requirements (see pack instructions).
Step 6: Rinse and apply the Conclude Balm or apply the Colour Restore (£11.99) product of choice to modify the colour.
Use Colour Restore on already ombré'd hair to enhance or change the effect: Cool Ash can be used to remove unwanted orange tones, Iced Platinum to remove unwanted yellow tones and Deep Red can be used to add a vibrant red pigment to your ombré.
Rinse out the Decolour thoroughly and while the hair is still wet, apply the Colour Restore shade of your choice in the same way that you would apply a conditioner. Use a dark coloured towel to avoid staining and gently towel dry the hair, then reapply Colour Restore and leave to develop as instructed. Rinse and dry as desired.
Will you try this DIY dip-dye?