How to Deal With Oily Skin
How I Learned to Love My Oily Skin
As POPSUGAR editors, we independently select and write about stuff we love and think you'll like too. POPSUGAR has affiliate and advertising partnerships so we get revenue from sharing this content and from your purchase.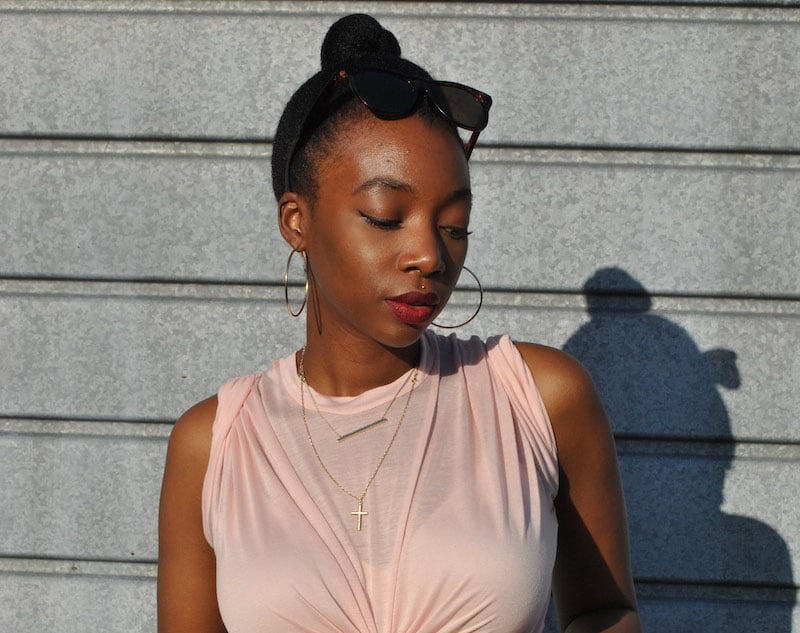 As a teenager, I had two major points of angst: my skin and my body. While most of my pubescent insecurities regarding my body vanished by the wayside as I grew older and found more pressing things to stress over (like bills and Uni grades), the one hang-up I could never seem to shake just so happened to be the most visible: my oily skin.
I began obsessively reading and applying every piece of generic skin care advice on how to combat my oily T-zone from my favourite teen magazines. My routine quickly went from cleansing and moisturising with whatever was on hand, to lemon and toothpaste masks, rubbing lemon juice into my skin at bedtime, and investing all my time and pocket money trying out cheap three-step skin care that did more harm than good for my adolescent skin.
When all that didn't work, I decided to neutralise the shininess with intentional dryness. I felt confident that not using moisturiser was the yin to my skin's yang, until school friends started pointing out how dry and flaky my skin was. Trying to redress the imbalance led to my overcompensating with heavy creams, which led to breakouts, huge pores, and excessive sebum production.
Image Source: Giphy
By the time I got to my late teens, my skin was about as fed up with me as I was with it, but I wasn't ready to call it quits on my quest for perfect skin. At this point I began to realise how badly I'd scarred my skin and understood that less was more. The only problem was my idea of less was way off the mark. My skin care approach evolved into a simpler one: fighting the oil with heavily scented, mineral-oil-based body oils, used as facial moisturisers in lieu of actual facial products.
Image Source: Giphy
Although this regimen didn't quite work out — because I realised no amount of mattifying powder could cover up the fact that I was slathering my face in grease — it was the turning point that made me realise there was no fighting genetics. Accepting that my skin would always be oily made me focus more on ensuring it was healthy rather than just "not shiny." The more attention I paid to my skin's overall health, the more my preferences changed. The heavy powders got swapped for sheer, mineral versions and oil-blotting papers; all-natural, virgin shea butter replaced pore-clogging oils; drying cleansers got thrown out in favour of moisturising washes; and I even started making my own vitamin C, rose, and kewra water toner.
Learning about my skin has been like an ongoing special project that started out as a surface obsession but evolved into something else entirely, as every misguided pursuit of perfection only brought me closer to a deep appreciation for the unique science of my skin and all the benefits of oily skin, which include slower aging, natural hydration, microbe protection, and an effortless, dewy glow!

Here are a few of my favourite products that help to make my oily skin look its best:
Image Source: POPSUGAR Photography / Florie Mwanza