How To Get a Good Nights Sleep. Beauty Tips For Beauty Sleep
A Quick Tip For Beauty Sleep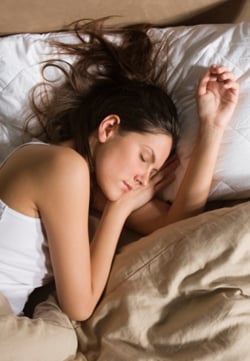 I'm so good in bed, I could sleep for days — goes the old adage. If this sounds like you, then that could be just what your skin needs. During sleep your body and skin is able to heal and repair itself most effectively. For this reason, dermatologists often suggest using your most active skin care products at night when they have the a chance to do their best work.
Special overnight treatments, such as the amazing Guerlain Issima Midnight Secret (£53), which plumps up the skin leaving it looking (almost) good as new. I also love The Organic Pharmacy's Antioxidant Face Firming Serum (£59.95), which you apply instead of a moisturiser at night to wake up to younger looking skin.
The sleep itself though is the real beauty saviour. For a few tips for making sure your skin gets all of the nighttime nourishment it needs, just read more.
Ensure you exercise every day. Even just 20 minutes of walking can help keep stress hormones from interfering with your sleep.
Try to avoid large meals just before bedtime. An active digestive system can disrupt your shut eye.
Minimise noise, light and temperature extremes; your bedroom should be comfortably cool, about 68 degrees.
Save your bed for sleeping and sex. Don't read, watch television or work in bed as your brain will associate it with being alert.
Avoid caffeine, nicotine or other stimulants within four hours of bedtime, if possible.