How To Get The Perfect Hair Cut and Colour. Tips For Salon Satisfaction Professional Hairstyle Advice
Quick Beauty Tips for Salon Satisfaction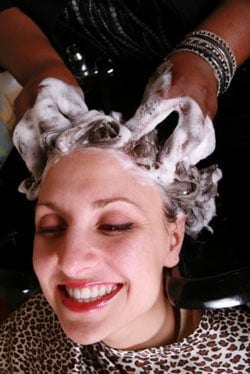 I can't even remember the number of times I've walked into a salon asking for "a voluminous blow dry like Lauren Conrad" and have ended up looking like Sarah Harding! I also have friends who swear they only said they wanted a trim and yet came out with four inches lopped off. Plus I have a distant memory of some blonde highlights that were supposed to be subtle but in actual fact resembled tiger stripes.
Usually it's all down to the communication, or lack of, between you and the stylist. If you're unsure of what you want then book a consultation to discuss your style before the actual appointment. For an easy way to ensure you always leave the salon with the hair of your dreams, just read more.
Take in pictures. Hairstylists usually think visually as oppose to in words, so it's useful for them to see an image of the hair you want.
Be yourself. Don't dress differently when you're going to a salon, yes you want to make a good impression but you also want to look like you. If you're low maintenance and won't be bothered to blow dry everyday, it's not going to work if you get a high maintenance chop.
Be clear about a trim. Say the minimum and maximum amount of hair that you're happy to have cut off and be strict. If you think the hairdresser is taking off too much then ask them to stop.
Don't be put off by your stylist's personal style. I've had some of the best subtle semi-permanent colours, low lights and Upper East Side girl blow drys by stylists with peacock blue mohawks and multiple piercings.