How To Get The Perfect Topknot
7 Steps to a Perfect Topknot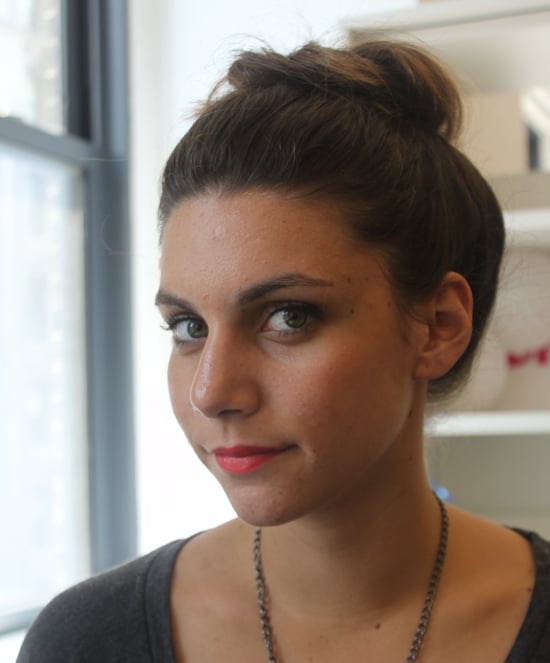 The topknot trend seems like it's going to be sticking around for a while, and it's not hard to see why. The style is easy enough for everyday wear, keeps your neck cool, and can transition to a casual night out with just the addition of some bold makeup. But like all styles that look like they're not hard to do (hello, beachy waves), the topknot can be a little tricky to master. For a simple step-by-step to get this chic yet undone bun, just keep reading.

1. Second-day hair works best for this style since it grips a bit easier. Brush your hair and gather it into a high ponytail at the top of your head (a few wispy flyaways are OK), but don't tie it off just yet.
2. Using one hand to hold the base of the ponytail against your head, twist your loose hair until it's tight.

3. Take your twisted ponytail and wrap it around itself, forming a messy bun.
4. Next, take a thick elastic band and wrap it around the base of the bun to secure it. It's going to feel a bit loose, but you'll fix that in a second.

5. Pull on the bun to widen it and enhance the mussed-up texture. A few pieces may fall out, but that's OK: they'll just add to the undone look of the topknot.
6. Use bobby pins to secure the bun to your head.
7. Hit your bun with a few shots of hair spray. You can also mist the hair spray directly on your hands and smooth it over the top of your head for extra hold.