How To Get Sexy Beach Hair Summer 2008 Hair Beauty Catwalk Trend. Like Kate Moss, Kate Middleton and Kate Beckinsale.
Hair How To: Easy Sexy Beach Hair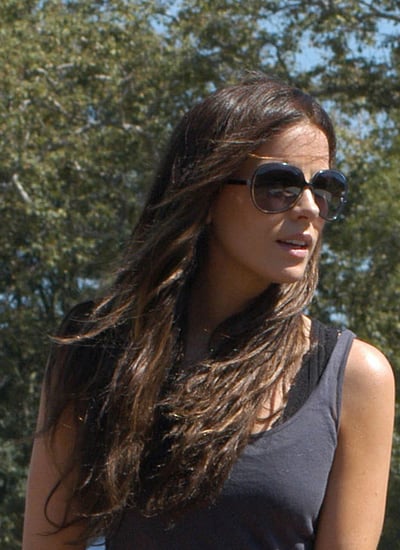 Hair trends are one thing – from the polished dreadlocks and pirate plaits on the catwalks, to retro styles, like Victoria Beckham's Audrey Hepburn do – but what we all really crave is effortlessly sexy hair, that looks like it's naturally gorgeous – not like we've had to try too hard to re-create it.
Cue the covetable, grown-up version of beach hair. Textured, yet glossy and voluminous, it's the sort of laidback, tousled look that Kates Moss, Middleton and Beckinsale, are often snapped with. Sometimes dubbed Polished Festival Hair – think gutsy, free-spirited almost-waves and a youthful vibe.
Firstly, it's all in the proportions. Volume should be at the ends, not on the head. Aim for a triangular shape on long hair, and try and get the texture and volume in the length, instead of loading up the roots.
It's pretty much a trial and error game, depending on your hair texture, but here's some tips for getting the look: Just read more
Firstly, get a little bit of volume at the roots – otherwise it will just look odd, and too triangular. Blow dry just the roots. At the start, do this with your head upside down if you have thin hair.
Instead of using a brush, just finger comb as you blow dry, or use a wide toothed comb, to get that 'undone' texture.
Once your hair is about 70% dry, spritz it with a texture spray, such as the cult Bumble & Bumble SurfSpray, (£16). The salt, mixed with product, will give you a mussed-up, beach head look.
If you have curly hair, it's best to blow dry the hair straight, using a very large, round brush. Then, once the hair is almost dry, mix the texture spray with a little more water, and spritz hair lightly.
Now, this part depends on your hair texture – for some, leave the rest of the hair to dry naturally, and just twist a few sections around your fingers, like a bored teenager would. If your hair has a tendency to waves, this is all you'll need to do.
If your hair is very straight, or thick, then plait now, and leave to dry. Zoe Irwin, Creative Director at Headmaster's tells Harper's Bazaar, that she does this, and suggests "Running straightening irons up the plaits to give them extra texture. Let them cool, then un-braid them, and finger comb".
Alternatively, try wrapping random sections of hair, around a giant hot tong. Don't wrap all the hair though, just pick certain sections, to keep the look haphazard and textured.
The new buzz words are tousled, tangly, textured and sexily un-done. The more you twist, twirl and generally play with your hair, the better it will look.