How to Look After Blonde Hair in Summer
Expert Tips to Keep Your Blonde Hair Looking Beautiful All Summer Long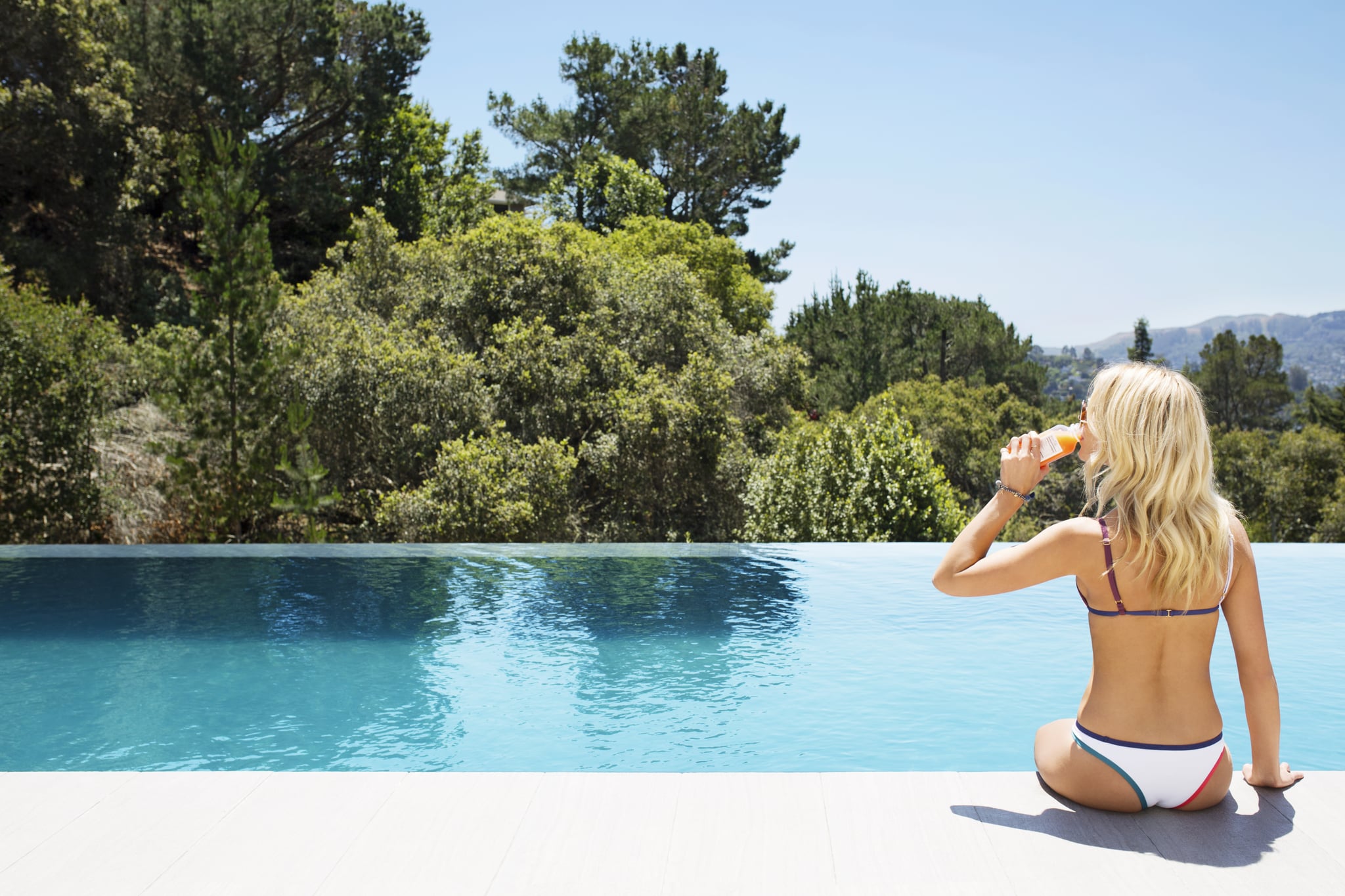 As anyone who has blonde hair knows, every Summer we battle to keep out colour looking perfect. Whether you have all-over colour, highlights, or balayage, there are multiple factors working against your gorgeous golden hue. Sunshine, salt, and chlorine join forces to battle your beautiful colour and turn it brassy, dull, and dry. Luckily there are some things you can do to keep your colour looking gorgeous.
This Summer, I put my hair into the hands of the talented team at So Me Clapham Junction, who gave my midlength locks a warm-weather makeover. It wasn't a challenge for the faint-hearted: my last colour was almost 10 months ago, and my roots reached the tops of my ears, but after four hours of pampering, I had sun-kissed Summer hair and plenty of tips to help me take care of it throughout the Summer months.
Use Products Designed For Blonde Hair
Is there really a huge difference between normal shampoo and one designed for coloured hair? I asked my stylist whether specially formulated shampoos are worth the expense, and he sang the praises of purple shampoos for reducing brassiness between colours. So Me's founder, Manjul Treohan, recommends Keune Design Silver Reflex Shampoo, which has a very rich violet pigment that neutralises the yellow tones that can be such a pain for blondes between colours. It acts like a very gentle toner, so if you're battling some very yellow patches, leave it on or a few minutes to really knock out those unwanted warm hues.
Get Some Protein Power
"To keep your blonde hair looking great throughout the Summer, buy protein-based masks and make sure to use these at least twice a week to get the full effect," Treohan advises. Blonde hair can often be fine (even if it feels thick, it's likely the individual strands are quite thin and delicate). Protein masks will help to protect and nourish to help hair feel stronger. I love Show Beauty Sublime Repair Treatment (£40), but for a more cost-effective treatment, Palmer's Coconut Oil Formula Protein Pack (£2) is brilliant, and perfect for popping in your suitcase for a midholiday deep-conditioning treat. Prevention is better than cure, so don't want until you're home from a holiday to deep condition your hair!
Use Sun Protection
Treohan's got strong views on sun damage. "We constantly protect our bodies, but forget our hair and scalps need the attention too. If we do not protect our hair from the sun, it ends up becoming dry and brittle. The obvious answer to keeping your hair out of the sun would be wearing a hat, but also buy products that have UVA and UVB protection." My product of choice is Nuxe Protective Milky Oil (£10, originally £12) but there are plenty of other options to keep your hair protected in bright sunlight. Remember that "sun" and "heat" aren't the same thing: it doesn't have to be particularly hot for the sun to damage your hair and scalp!
Let the Colour Settle
For the first couple of weeks, the fair slices of colour around my face took some getting used to and seemed very light in contrast to my natural colour. It'd been a long time since my hair was so light, and I was a bit unsure during the first few washes. However, within three or four weeks, the whole colour had toned down to exactly the shade I was looking for. I usually find my blonde begins to look dull as little as a month or two after a colour, but this time around, it actually looks better a month and a half later! Highlights will always be at their most vibrant in the early days, so if you're getting them done for a special event like a wedding, do so at least three to four weeks before so you can get used to the colour and let any initial unwanted brightness tone down. If you get an all-over colour, you may wish to choose a date closer to the big day so you can be 100 percent sure your roots aren't showing through in photos.
Don't Wash Your Hair Too Much
You may love the feel of squeaky-clean hair, but few of us really need to wash our hair daily. Freshly blonded hair tends to be less greasy anyway, as the bleach used to lift the colour also removes a lot of the moisture. Ensure you leave enough time between washes for your natural oils to nourish your hair again. "Do not overwash the hair. The more we wash it, the more it could become dehydrated," Treohan explains, suggesting that we wash every other day at most.
Give Those Oils a Hand
Your scalp produces oils naturally to keep hair hydrated and protected, but you can also help it along by using hair oils on the lengths instead of serums or shine sprays. My stylist was happy to hear I use argan oil on my hair already and used a similar product before blow-drying to tame frizzy ends and give hair added softness and moisture. Hair that's been bleached blonde will drink up oils like this, and your hair should never look greasy when using them, but apply sparingly just to be sure. A little goes a long way!
Image Source: POPSUGAR Photography / Sheila Gim