How To Look Good with a Hangover. Beauty Tips from BellaSugar UK
Morning-After Glory Part 2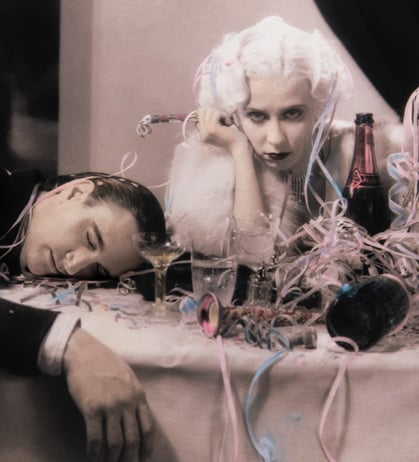 So by night you're a wild child, Kate Moss-alike, scampering from club to party, looking smoky eyed and sizzling.
And by day? Well, if you're starting to resemble Frankenstein's sister, after too many late nights and not enough kip – here's the second part of my guide to looking beautiful, the morning-after the night-before.
So if your manager is starting to roll her eyes at your under eye luggage, but the invites show no signs of stopping – read more to follow these simple tips and practice saying "Party? What party?"
Before going to sleep, apply a little spot gel, to any blemishes. I like Spot-On by Liz Earle, (£7.50). Lavender, tea tree and melissa oil work to give you super clear skin. Now, you just have to work on your conscience!
Don't pile on the makeup – however tempting. Make sure that your base is light, anything too heavy or matte will just make you look tired and sallow.
if you have time, apply Dermalogica's Multivitamin Power Recovery Masque, (£21.35), for five minutes in the morning. It includes antioxidants and Vitamins A and C, to increase suppleness and give you a glow– so you can keep your makeup light.
Even if it's a huge effort, always wash and blow dry hair. If you look clean and glossy, people will be fooled into thinking you feel clean and glossy too!
Use a fresh-smelling perfume, as oppose to one that's overly musky. Try the new Bobbi Brown Almost Bare. It includes bergamot and jasmine for a fresh, yet feminine effect.
Mascara will make you look wide-awake. Use one that is extra-curling, such as L'Oreal Panoramic Curl, (£6.99).
Try dotting a touch of highlighter, such as Boots No 7 Illuminating Lotion, (£10.50), just below the brows and on the inner corners of the eyes to make you look fresh and wide-eyed.