How to Make Fake Blood for Halloween (and Remove Stains The Next Day)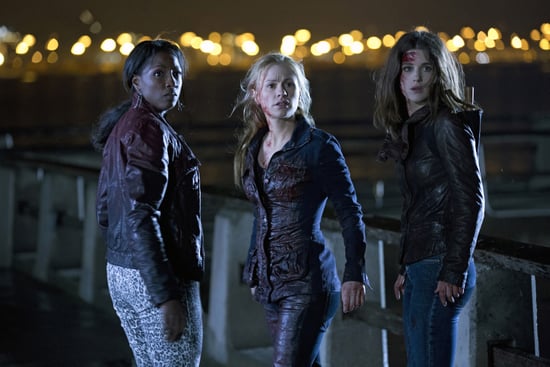 Depending on how gory your Halloween costume is (think: the leading ladies of True Blood and The Vampire Diaries), you might need a quick recipe for fake blood. It may not be the prettiest beauty topic around, but this is one DIY recipe that will come in handy this month. Read on to get our tried-and-true recipe for fake blood and our day-after removal tips, too.
Ingredients
250ml golden syrup
5 tablespoons cornflour
1 tablespoon cocoa powder (or chocolate syrup)
Red food colouring
Warm water
The basis of your faux-blood recipe is the golden syrup, which gives it that sticky, thick texture. You can dilute the syrup with warm water to get the exact consistency you want. To make sure the fake blood is opaque, add the cornflour. Now, for the colouring. For a more natural look, stir in cocoa powder, tempering it with red food colouring. If you want the look of coagulated blood, add gelatine for a thicker texture. Yuk!
Now that you've got your recipe, discover what you need to know to apply (and remove) the blood when you keep reading.
Application Tips
The hard-and-fast rule about fake blood is it stains your clothes and skin. That's why it's necessary to wear gloves when you're whipping up a batch. Also, it's best to stain your costume before you put it on so that you have more control over where the blood goes. To apply to your skin, use makeup brushes and/or cotton balls for smeared or dripping effects. A spray bottle can be used for splattering effects.
How to Remove Your Fake Blood
The day after Halloween, you're sure to have dye stains all over your body and clothes. Start by rinsing anything you can with soap and water. Then, wipe the stains with diluted white vinegar. If that's not effective, then upgrade to a baking soda and water paste. Your boss will never know that you were a bloody mess the night before!