How to Make Waves Stay in Thick and Heavy Hair
The Product That Finally Helped Me Get the Barely There Waves of My Dreams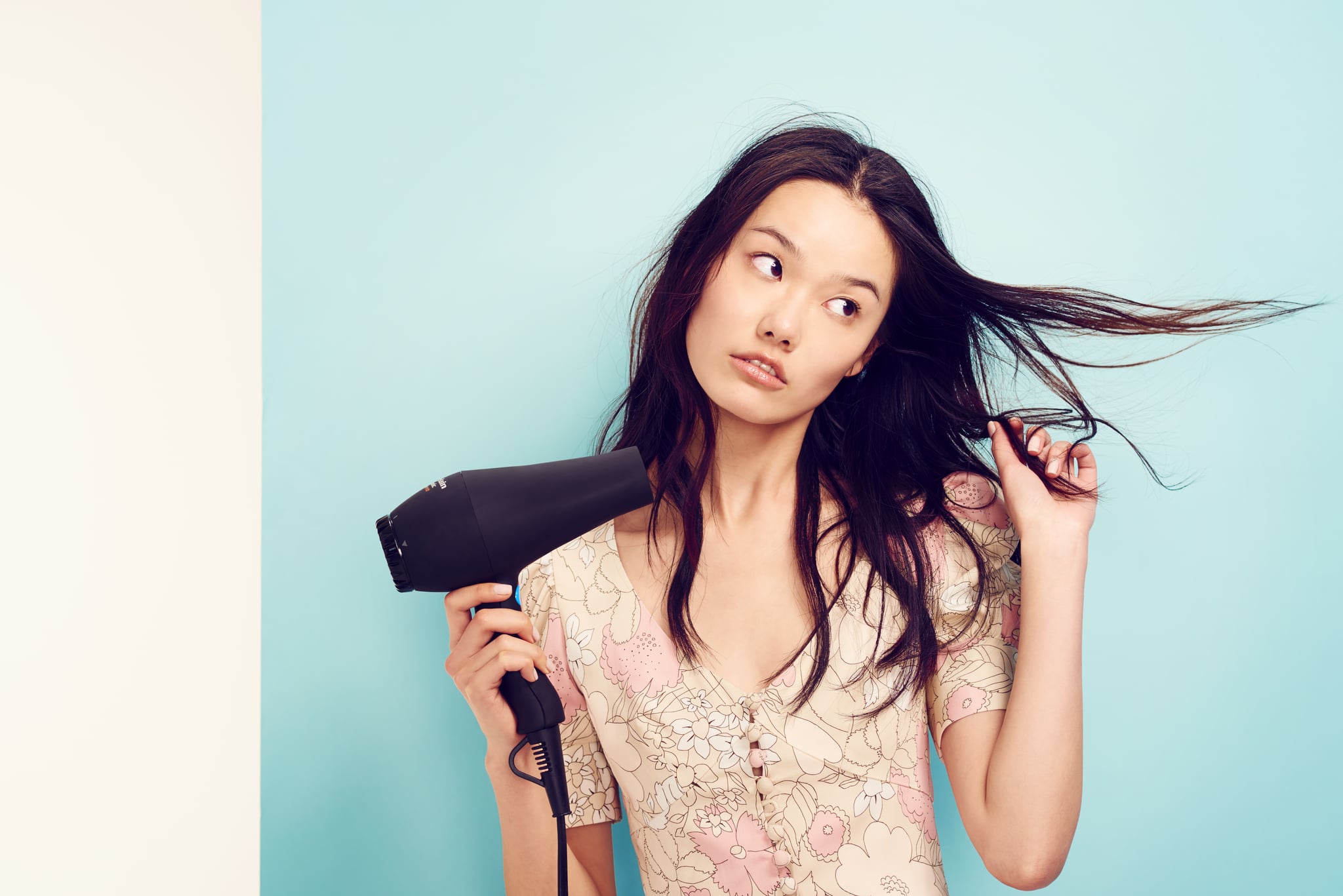 My hair is an absolute nightmare. It's thick, dry, and prone to frizz, with greasy roots that make it fall flat. The only way I've found to tame it is to straighten it with a flat iron.
But while straight locks will always look sophisticated and chic, having spent most of my life with the exact same hairstyle, I decided it was about time I tried something else. Two years ago, I decided to get the very trendy clavicut and style it in the oh-so-perfect, Lucy Hale-inspired barely there waves of my dreams. Little did I know that it would take me nearly 48 months to finally get the result I was hoping for!
Saying that I am bad at doing my hair would be an understatement. In fact, I had my mum blow-drying it for me for an embarrassingly long time. By cutting it, I thought that it would become more manageable, and I was so excited that I watched every tutorial I could find and bought all the tools I thought I needed to achieve the desired look — curling tongs and hair products included. When the hairdresser managed to re-create what I had asked, I was over the moon: he made it look easy enough, and I had the exact same tools at home, just waiting to be used. That was it, I was going to become a hair genius.
Needless to say, I rapidly got off my high horse.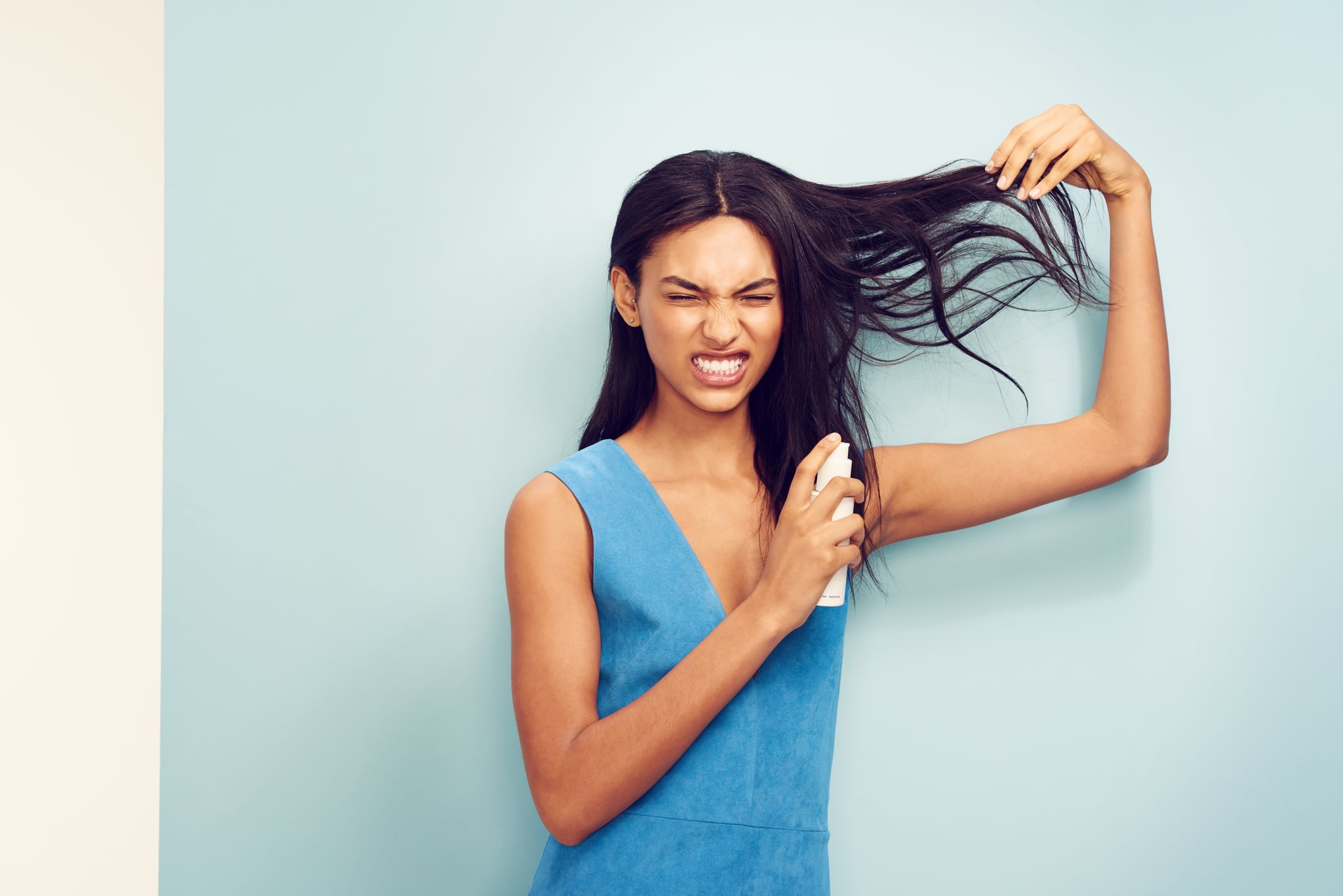 The curls would simply not hold. Incapable of blow-drying my own hair, I had to rough-dry it with a hair dryer, straighten it to get rid of the frizz and my horrible natural waves, wait for it to cool down, and then use the curling iron. Not only was it a complete waste of time, but it was also really damaging my hair. Desperate to get rid of the straightening step, I tried every antifrizz product I could find, but unfortunately, all they did was turn my hair into a more-greasy-than-usual mess.
After a while, I decided to give my blow-drying skills a second chance. I came across the Tangle Teezer Blow-Styling Full Paddle Brush (£18), which promised to make it much quicker and easier for me. Cutting the time I spent on my hair and allowing me to get salon results at home? I was sold.
Although I wasn't expecting miracles, the brush did, to some extent, work. While it didn't give me the perfectly smooth hair that I would get with the help of a professional, my locks were straight enough to allow me to bring my hair routine down to two steps — blow-drying and curling. The only problem? The curls I then managed to create were bigger and bouncier than I wanted, and they would not hold for more than a few hours. Once again, I tried using styling products, but I didn't find a single one that would hold the waves without making my hair feel like it had turned into cardboard. It was clear: if I wanted curls, I would have to touch them up every single day. I was back at square one.
Fast forward a couple of months, and I had all but given up when I was invited by KMS to get a sneak peek at its new products. Surely its team of experts would be able to help me out?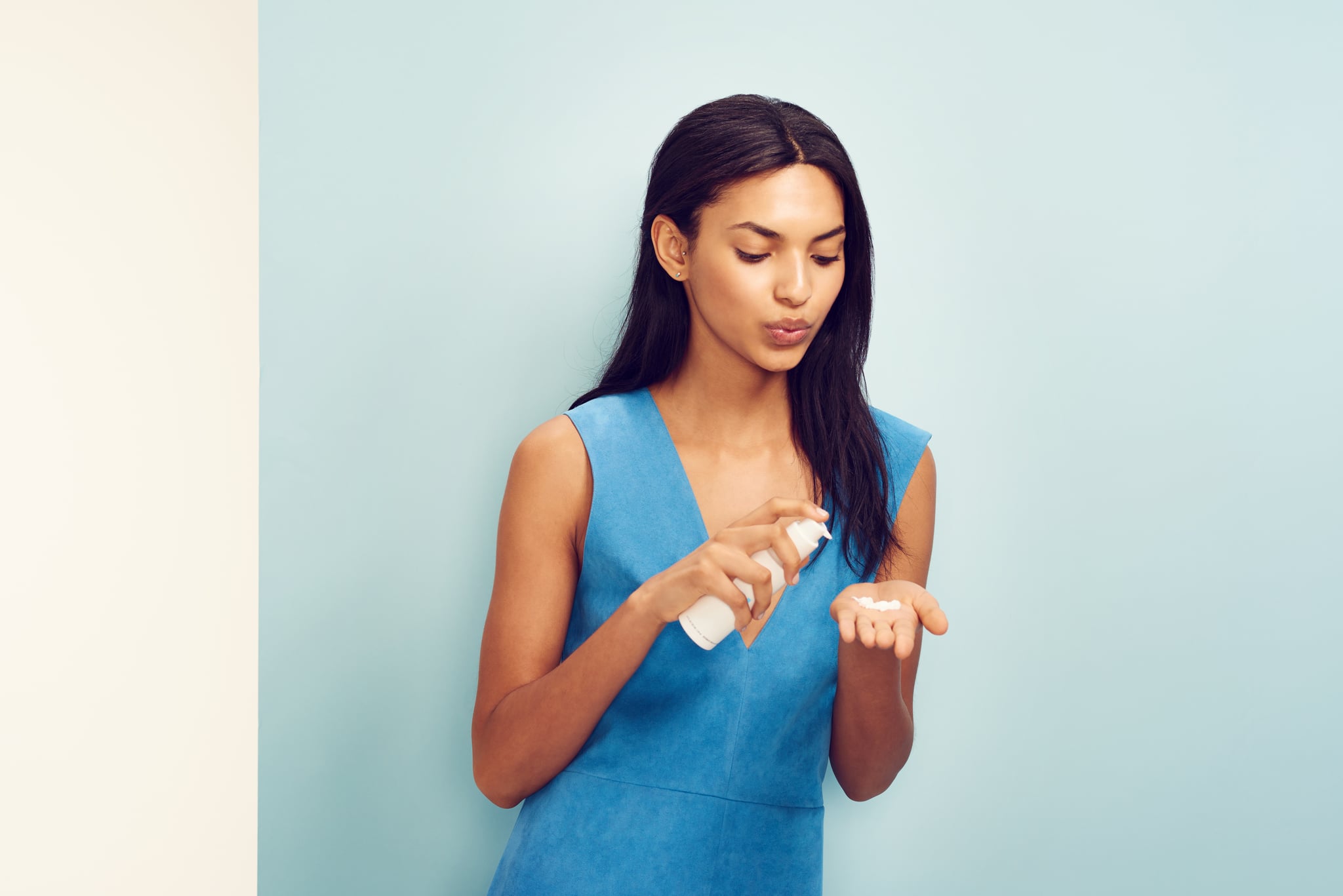 As soon as I sat in the swivel chair, my hair wet and ready to be styled, I unleashed all my problems to poor Nathan. Once it was all off my chest, he kindly went to get the one product he thought would help me, the KMS Thermashape Hot Flex Spray. Used on towel-dried hair, it contains a polymer that helps with shaping but is also formulated to give hair flexibility. It's a medium-hold prep spray for heat styling, which is meant to be ideal for curl creation, especially in straight hair. I was sceptical but willing to give anything a go!
Once the product was sprayed onto my hair, Nathan blow-dried it, and then curled it using a flat iron, which he said was the right tool to create the loose waves that I desperately wanted. The technique was actually quite easy to grasp. His tip? Make sure the iron is used vertically, and not horizontally (if you use it horizontally, you'll get ringlets, and nobody wants that).
Three days later, it was my turn to try it at home. Since my meeting with Nathan, my hair had been looking great, but I tried not to get too excited — it was, after all, his job. Having washed my hair, I did my best to replicate his every movement. I sprayed some of the Thermashape, added a little bit of heat protector, and blow-dried using my paddle brush. Once this step was done, I plugged in my flat iron, sectioned my hair, and went to work. It was surprisingly easy to get curls, and although they were slightly too tight to begin with, I knew they would eventually loosen up and probably disappear.
The next morning, however, I was really happy to see that my hair was wavy just the way I liked it. And after a whole day of running around, it hadn't changed. Not only were my curls finally, finally holding, but my hair was also smooth and weightless, as if I had not used any product whatsoever. That was finally it: I had found my holy grail hair product.
I'm not ashamed to say that I can be lazy when it comes to hair, and I don't necessarily have the time (nor the will) to spend two hours on it every three days. All I ever wanted was a product that would make things relatively easy for me, and I'm incredibly happy to finally have found it.
KMS hair products are available in select hair salons.