How Many Beauty Products Do You Typically Wear Everyday?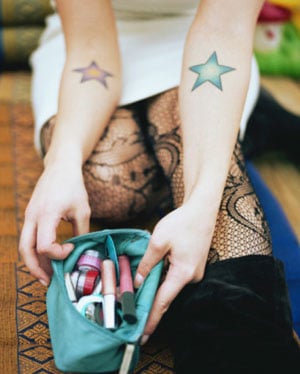 Between face serum, moisturiser, eye cream and primer, I'm at a count of four before I even start in with concealer, powder, foundation, bronzer and blusher. And I haven't even gotten to my eye makeup yet!
In all likelihood, I probably wear somewhere around twelve to fifteen products on my face when all is said and done. How about you?