How Many Concealer Shades Does ColourPop Have?
ColourPop Will Expand Its Concealer Range to 30 Shades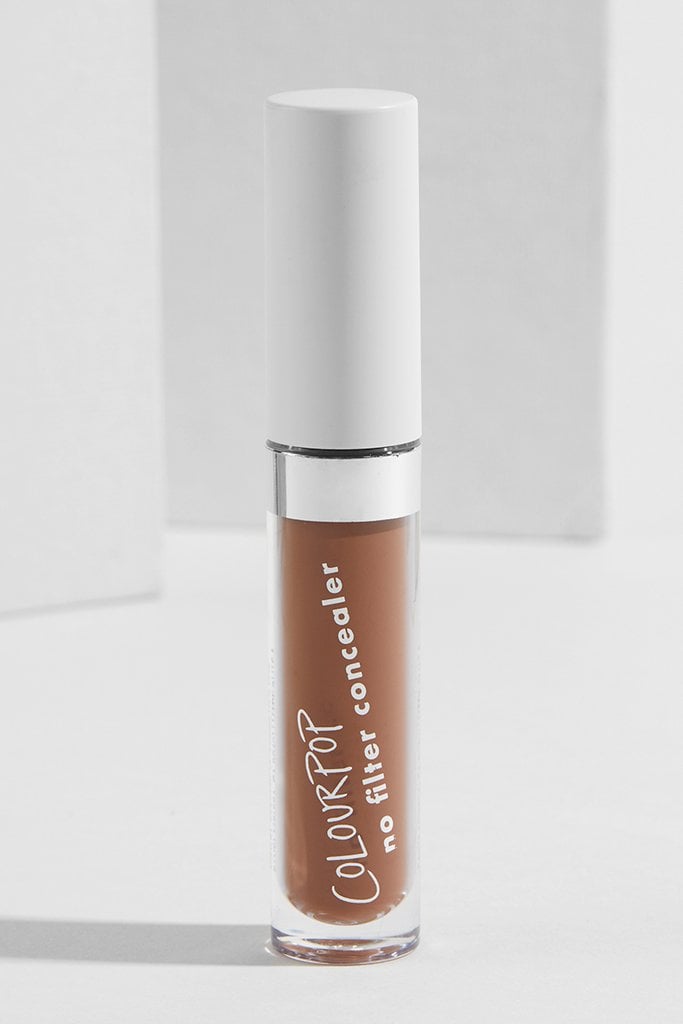 We've long turned to ColourPop for all of our $8 eye shadow and blindingly gold highlighter needs, but until this week, a good portion of the beauty-loving community was unable to use the brand's beloved No Filter Concealer. The cover-up, which launched last Summer, previously had 15 shades, a number that to many did not seem up to snuff in a post-Fenty Beauty era. But as of Thursday, March 29, ColourPop will expand its concealer range to include 30 shades.
Beauty influencer @makeupbyjesi shared the photo above, which details the new lineup. As you can see, along with adding lighter shades, ColourPop created about 10 new hues for deeper skin tones. Fans were quick to celebrate in the comments section, with one person writing, "Yesss this is an actual range 👏." According to another, after taking a peek at the new releases, "It looks like I'm gonna have to save some money."
But you won't have to save too much money, as each No Filter Concealer costs just six bucks. A little background for anyone who hasn't tried this matte cover-up: each one comes with a wand applicator to cover blemishes or add some highlight under the eyes. It's super blendable, totally crease-proof, and shine-free.
If you'd like to get in on this new shade range, it all drops on March 29 on ColourPop's website.