How Many Times a Day Do You Shower?
How Many Times A Day Do You Shower?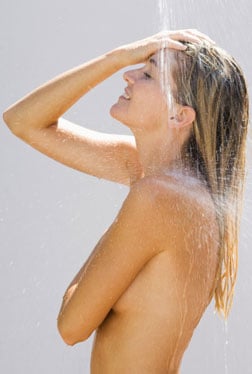 After spending the weekend with some friends, I found it amazing that we all had such completely different shower habits. I try and wash by body at least five times a week, however, my hair is a different story altogether. Those who are gym rats can shower up to three times a day, and those that work from home or who don't work at all, don't shower more than a couple of times a week.
Also, I couldn't help but notice a comment from Advah, a top talking reader about the ban on pyjamas at Tesco which had me wondering about shower patterns, as it seems she washes every night before bed.
Vote and/or leave a comment below to let me know many times a day (and when during the day) you shower.