How Often Do You Switch Up Your Shampoo?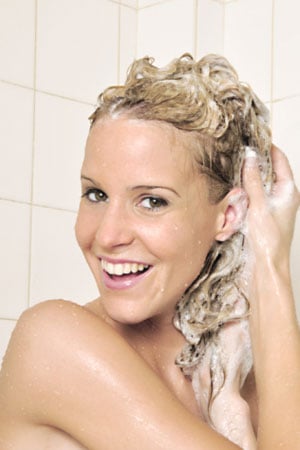 I have three different types of shampoo in my shower that I switch between. However, all of them are volumising, which may be one of the reasons I'm not getting the results I crave when I trade off between washings.
The other day I showered at the gym and used a cleansing shampoo suited for normal hair, and when I tell you that it made a world of difference in the texture and the drying time, I wouldn't be exaggerating. My hair felt lighter, bouncier and dried within three minutes of blow-drying, which is practically a world record for me. It was as though I had just gotten ten inches cut off.
I didn't realize what I was missing and now I'm craving these results again! I've swapped out two of the shampoos in my shower in the hopes that it will work. How often do you change your shampoos and conditioners?