How to Remove a Fake Tan
7 Easy Ways to Remove Fake Tan in an Emergency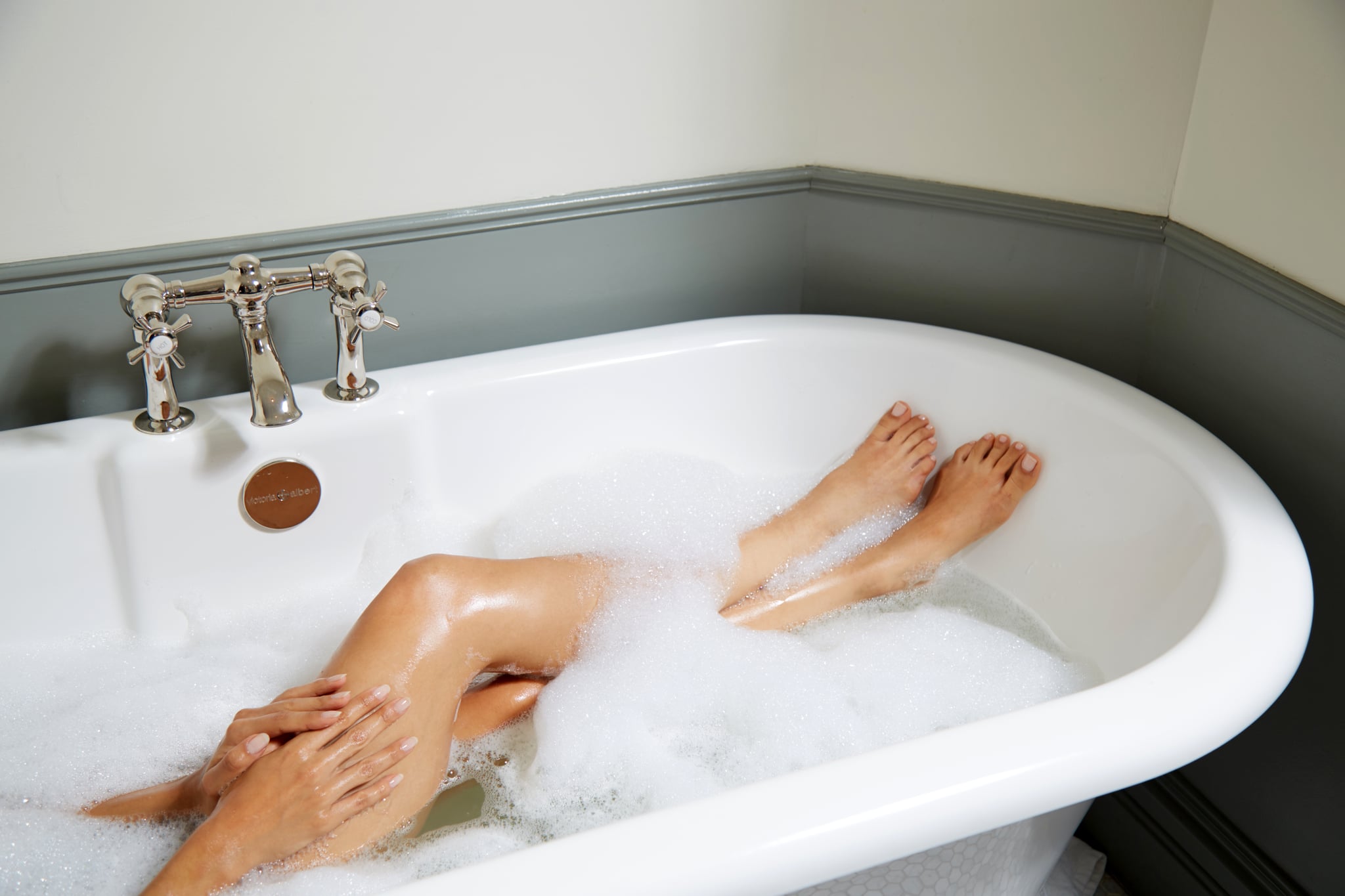 Fake tan is a product sent down from the heavens above, a golden glow in a matter of minutes with no sun exposure necessary. But for the times when our trusty old tans just don't cooperate (or we get lazy with application!), thankfully there are plenty of ways and even products to remove tans quickly and effectively. Spoiler: these work!
So, if you've found yourself in a particularly orange situation, here's what you can do.
Bondi Sands Fake Tan Remover
If you have time and are able to get yourself down to Boots, grab the Bondi Sands self tan eraser (£15). It may seem expensive when all you're doing is taking off the product, but it really works. It breaks down the pH in the tan and makes it easier to exfoliate those stubborn areas off. And if you need more convincing, here's photographic proof.
Use an Oil
If you plan on exfoliating the tan off, first use an oil on dry skin and leave it to soak in. This will help break down the tan so that when you start exfoliating, it won't require as much scrubbing.
Shave!
Ever got a fresh fake tan before shaving your legs and found that the colour seems to come off with the hair? That's because it does: shaving gives your skin an extra exfoliation. If you're looking to remove your tan quickly, every little bit of exfoliation helps. So get shaving!
Get a Decent Exfoliating Mitt
Don't underestimate the power of a good exfoliating mitt. Get a full hand mitt and use your fingers to reach every place you want to remove the tan from. These can be rough on the skin, though, so be careful not to overdo it.
Steam Room
There's nothing like a good old sweat session to remove stubborn tan. This might not be an emergency tip, but if you're going to the gym, a good session followed by a sweat will help get rid of the product.
Lemon Juice
You've probably heard from someone on a few occasions that lemon juice is great at removing tan, and it is — just make sure it doesn't irritate your skin first. Apply all over the areas you want rid of the tan, wait until absorbed, and remove with a flannel. If that's not working as well as you'd like, warm the lemon juice up a little. Just make sure it's not too hot.
Oil Baths
If you have time, soak in the bath and add all of the oils you have. These oils plus the bath water will help break down the tan before you exfoliate.