How to Remove Makeup From Clothes
Remove Makeup From Your Clothes For Good With This Guide
We've all been victims of getting mascara on our favourite skirt or seeing countless jumpers ruined by a foundation stain on the neck. But worry no more — we've collected the best makeup removal tips to create the ultimate guide to getting rid of those unwanted stains. You no longer have to throw away your favourite shirt due to an orange-tinged stain.
Lipstick
For lipstick, you can use hairspray, washing up liquid, shampoo, laundry detergent, or surgical spirit to remove the stain. With hairspray, you'll need to spray it directly onto the stain, then leave it for about 10 minutes, then wipe away the excess liquid using a damp cloth, and follow the garment instructions to machine wash normally.
Washing up liquid works as it's used to fighting oils and grease, which are both found in lipsticks. Dab directly onto the stained area and rub into the clothing, working it into the stain. Rinse once stain has vanished. Laundry detergent and shampoo also work well using the same technique.
To use surgical spirit or vinegar, dab (don't rub) onto stained area, then rinse with water and a normal machine wash.
Foundation
Because of the consistency of foundation, it soaks into clothing very quickly, so you have to act fast! Shaving cream, hydrogen peroxide (on light clothing) and soap work. Dab the area with cold water, work your chosen stain remover into the garment, use a small brush if needed for extra help, then rinse the stained garment in warm water. After a normal wash following the garment instructions, the stain should be long forgotten.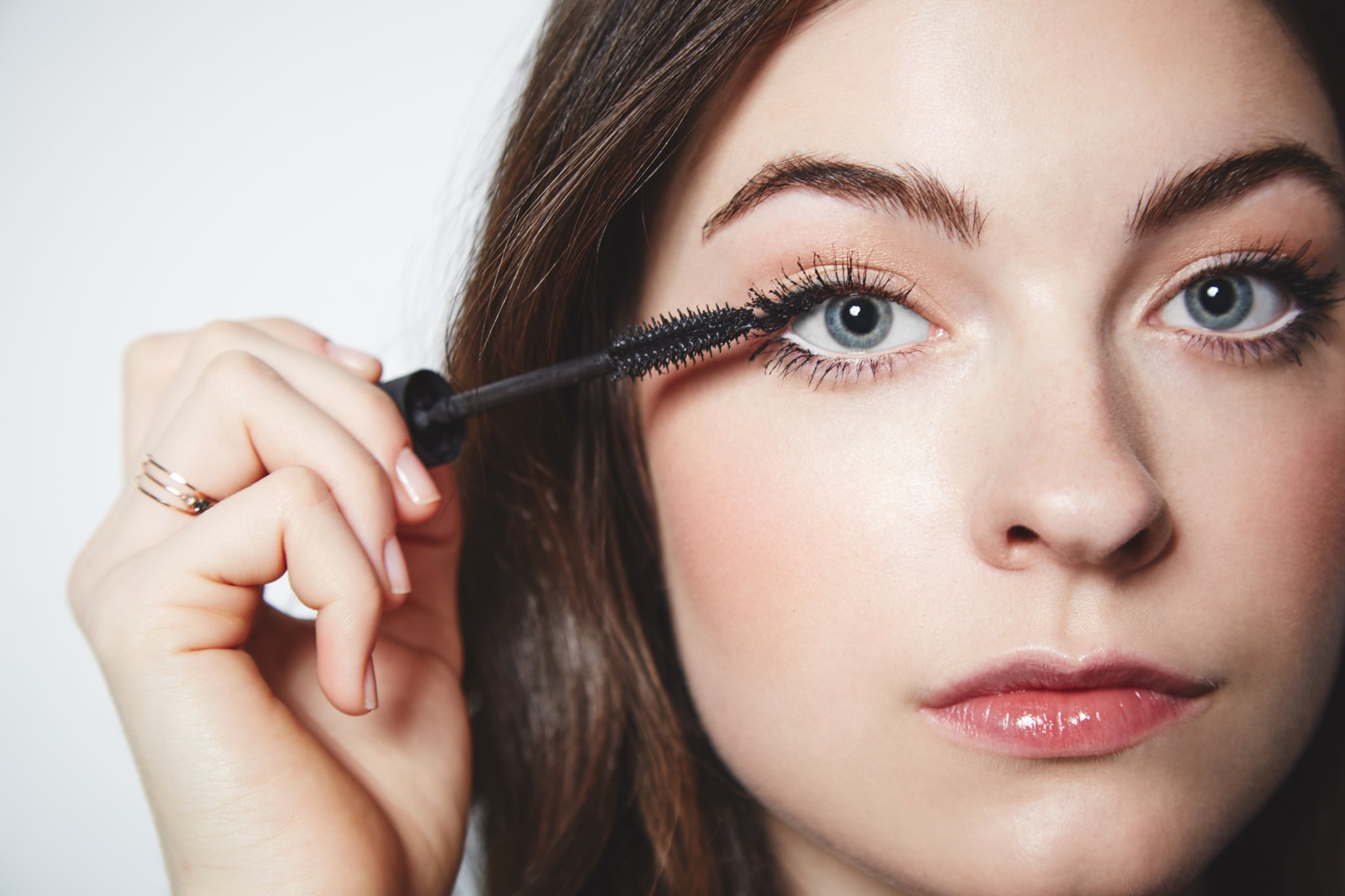 Mascara
Soak a mascara stain with cold water, then dab washing up liquid on the area, use circular motions with a toothbrush (or similar) to remove the stain. Follow up by machine washing the item. Alternatively, you can dab Dettol onto the stain before doing a usual wash. (Test Dettol on an inconspicuous area first before using on your favourite clothes to check it doesn't create its own stain.)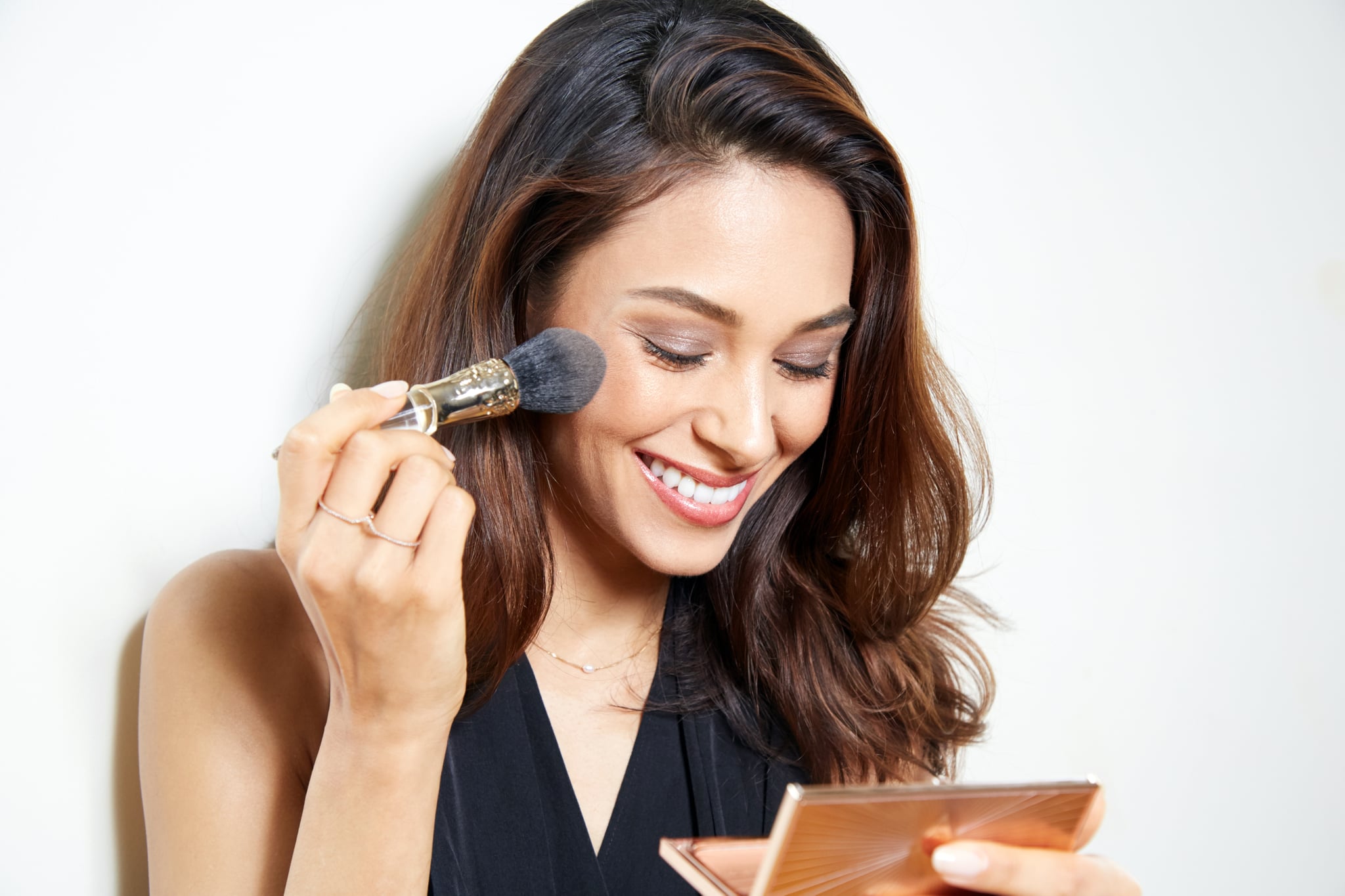 Powder Makeup (Blusher, Bronzer, and Eye Shadow)
First use a hair dryer to blow away any excess powder that hasn't yet stained the clothing. Using a laundry detergent liquid mixed with water, dab and rub liquid into stain using circular motions, then rinse out and machine wash if you're not short on time. Alternatively, try using a makeup pad dampened with makeup remover and dab that on the stain using the same technique as before.
Fake Tan
Fake tan stains can be very scary, but try these hacks to rid those stains if they don't come out in the wash. Take an ice cube and press on the stain and use circular motions until the ice cube has melted into the clothing a little, dab kitchen roll onto area, and you should see the colour transferring onto the paper. If water alone doesn't remove the stain, try dabbing (not rubbing) carbonated water on the area with some kitchen roll and then machine washing.
Image Source: POPSUGAR Photography/Benjamin Stone