How to Treat Eczema
10 Tips to Help Treat Eczema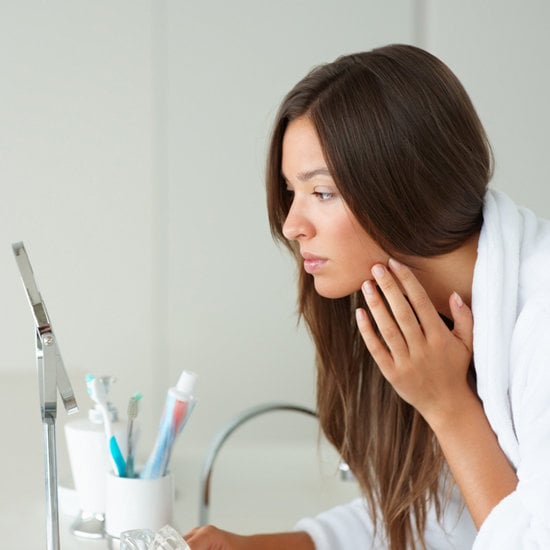 Today marks the start of National Eczema Week (Sept. 15-23). The NHS has found this common skin complaint seriously affects around 1 in 12 adults in the UK, and a survey conducted by Eau Thermale Avène discovered 38% of women in the UK complain of extreme dry or flaky skin associated with eczema. Pharmacist at Eau Thermale Avène, Bao-Tam Phan has put together 10 tips on how to treat the condition, so to learn more, read more.
1. Avoid soaps and detergents close to your skin if you have eczema as these can make the skin drier and itchier. Use extra mild clothes detergents. Choose cotton fabrics instead of synthetics or wool.
2. Try to avoid very hot baths and showers as the heat can flush the skin and make it itchier. Instead bath or shower using a soap substitute, bath or shower emollient. This will cleanse the skin without stripping the skin of its important oils.
3. Creams or soap substitutes containing a chemical called sodium lauryl sulphate (SLS) should be avoided, as this may also be harmful to the skin.
4. Once the eczema is better, it is still important to keep on using a good emollient (moisturising ointment) to keep the skin supple, and help to stop the eczema from coming back.
5. After a bath or shower, use a good moisturising cream or ointment, to trap the moisture within the top layers of the skin, and so stop the skin from drying out.
6. Always put the cream onto the skin in quick downwards strokes. This stops the creams from getting into the skin's pores and leading to spots. Use emollients (moisturising creams) often. Even as much as 4 times per day. Once you're in a routine, it only takes a few moments to quickly cover your skin with a calming cream.
7. Different people find different creams work best for them. This may be a different cream at different times of the day. Creams which are often used include Dexeryl (£2.09) with white soft paraffin, liquid paraffin, emulsifying ointment and many others, A-Derma Exomega Emollient (£10.50) based on soothing Rheaba Oat, Eau Thermale Avène Trixera+ (£11.50) with anti itch properties.
8. Living with eczema can lead to feelings of anxiety, shame and frustration which ultimately can make the condition a lot worse. Loss of self esteem experienced by individuals suffering with eczema can lead to deterioration in the skin condition itself, leading to further lack of confidence, feelings of isolation and in extreme cases depression. If a child is affected try to find time to cuddle the child and make bath time enjoyable specially making the application of the emollient more like a massage.
9. During different times of year eczema can get worse. Stressful times such as during exams can cause eczema to worsen. Avoid this by taking time to relax. During the winter months moisturise often to reduce skin tightening and flaking.
10. If the skin is very itchy use a cooling spray such as the Avène thermal water spray on the patch to soothe and alleviate the sensation.
If you suffer from eczema, what are your tips for treating it?