How to get polished dreadlocks, this season's hot catwalk hair trend.
Hair How-To: Polished Dreadlocks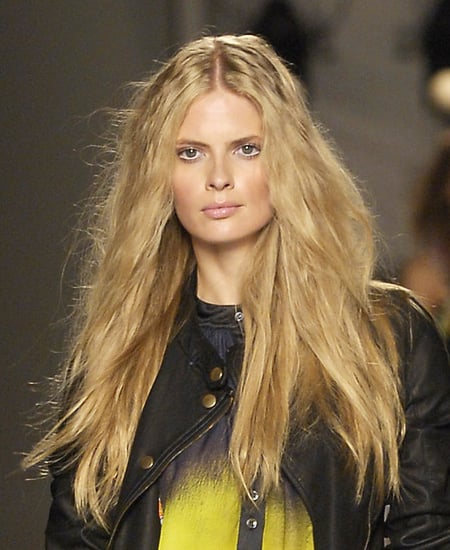 A little bit glamour, a little bit grunge – this season's matted hair texture takes inspiration from hippie dreadlock styles, and gives a fresh look to summer hair.
Think full-on dreadlocks at Etro, matte hair at Lanvin, or just lots of texture at Balmain and Preen.
Like with the candyfloss hair trend, this summer, the polished dreadlocks look is about working with the natural texture of the hair, as oppose to creating an overly fake, super shiny look.
It's certainly a breath of fresh air, after seeing so many WAG-wannabes with ironed straight, glossy manes.
For one of the edgiest looks this season, just read more for my at-home how to:
Make sure hair is in immaculate conditioner. This won't look at all polished, if you have damaged hair. Try an intensive hair masque, or overnight treatment, the night before, such as Kerastase Noctogenist, (£20.40), which won the Cosmopolitan Beauty Award, for Best Leave-In treatment, this year.
Use a volumising mousse on freshly washed, damp hair, to provide a base that will hold texture. I like Trevor Sorbie Rejuventate Volumising Mousse, (£4.49).
Blow dry hair as usual but don't go too smooth. When hair is dry, take a small section and twist it from the root down. Hold onto the end, and with your other hand, rub your fingers – gently – up and down the strand to create texture.
Repeat this, randomly through-out the hair. Keep the look uneven.
Keep it in place by using a medium-hold hairspray, such as Pantene Sheer Volume, (£3.29).
For a more 80s look, lightly apply crimpers diagonally across a section of hair, from root to tip. Only crimp small sections though, just to add texture to the hair. Or try crimping the underneath layers of hair, for a subtle effect.