How to get this season's contoured cheek trend from BellaSugarUK
Trend Alert: Cheeky Contours Part 2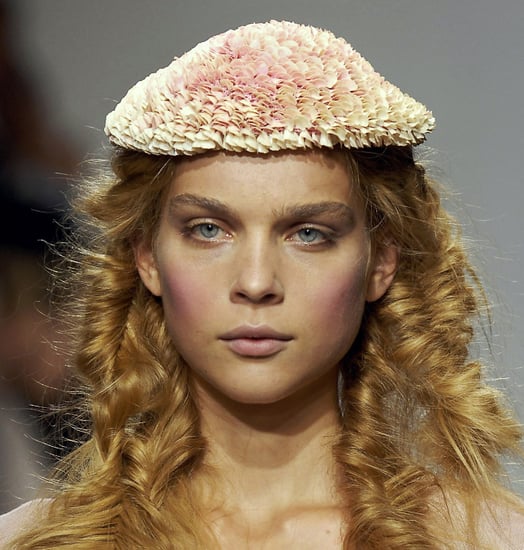 As contoured cheeks are suddenly cool again – witness the girls at Fendi and Giles, showing off their knife-sharp cheekbones – what's a cream blush addict to do?
Creating contours is undoubtedly easier with powder blush, but it is possible to get this season's natural-seeming, structured look with your favourite cream formulation.
This look also works better in the day, when you want to look like you're sporting a just-in-love glow, not piles of make-up.
Here's how: Just read more
The models at the Giles show had a rosy-looking, deep pink wash of colour that reached high on their cheekbones. Aim to take your blush up right to the top of the most prominant point.
Carefully dot a little cream blush upwards, along the cheekbone, towards the temple. Start from the bottom (where you can first feel your cheekbones – just above and to the side of your lips) and literally dot blusher right up the bone. Blend well. Keep it subtle at this stage, don't apply more to that area yet.
Next, blend a few dots in the same direction, but this time just under the cheekbone. When you blend, blend upwards and inwards, towards the top of your nose.
Finally, dot the cream blush onto the very top of your cheekbone and add highlighter if you wish. Blend the entire cheek with your fingertips. Add more colour where neccessary, making sure to focus on the actual bone of the cheek and not the apple.
For a great, dark berry shade, try Nars Montenegro, (£18), or for a more pinkish rose flush, as at Fendi and Giles, try Ruby & Millie's Cheek Color Cream in RC44, (£12).