How to give a facial massage at home – quick and easy beauty tips from BellaSugar UK
A Quick Tip About Facial Massage, Part 2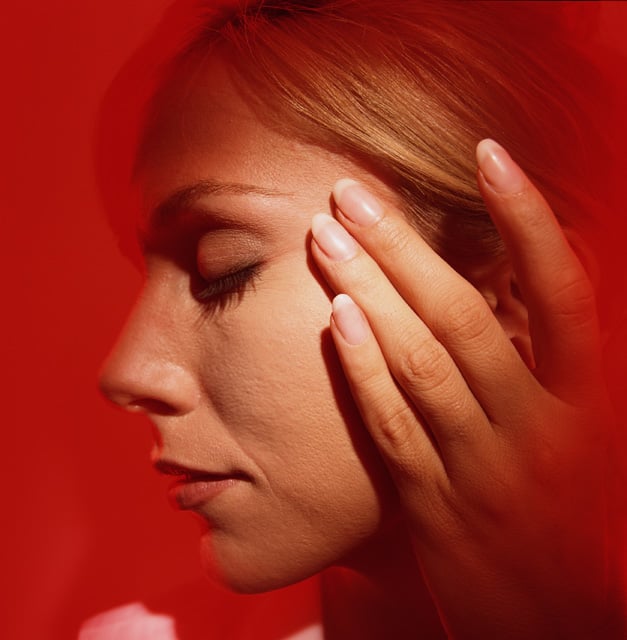 For a relaxing, pampering facial massage – you don't need to trek to a spa. First, read part one of my easy tips, and then settle in for part 2.
Facial massage is a great way to stimulate the skin and get blood pumping to the face, as well as having a calming effect, so that your skin will glow with health.
Getting into a habit of giving yourself a facial massage, once a week, or even every time you put cream on your face, will make a real difference to your complexion – as well as helping to ward off signs of ageing and stress.
Just read more for how to do this at home:
First massage your forehead, nose and around the eyes, using a facial oil. See Facial Massage Part 1 for these simple tips.
Now, concentrate on your lips and chin. Use your index and middle fingers, and starting at the chin – gently massage in a circular and upward motion around the mouth and lips. Bring the tiny circular motions around the mouth, to the top of the lips, under the nostrils. Repeat a few times.
To firm the skin around the chin, start where the right jaw meets the ear. Gently grasp the skin, between your index and middle fingers, and 'walk' the length of your jaw, in a scissor-like motion.
Then, massage back to the starting point, using circular motions. Repeat a few times. This is especially good for men, as they often hold stress in their jaws.
Now concentrate on your cheeks. Start at the chin, and move upwards, across the cheeks, to the temples. Massage lightly with your middle and index fingers. When you reach the temples, massage in a circular motion four times. Repeat a few times.
Finally, begin at the back of the neck and massage upwards towards the head using small circular motions. Repeat three times.
With your fingers facing upwards, come round from the back of your head, to the front of your neck, massaging gently with the index, middle and ring fingers, of each hand.
Then, using the back of your hands, smooth upwards, from the collarbone, up the neck, to the chin. Gently pat under the chin, with the back of your hand, to encourage firmness in this area. Repeat a few times.