How to stop your nails splitting
A Quick Tip About Splitting Nails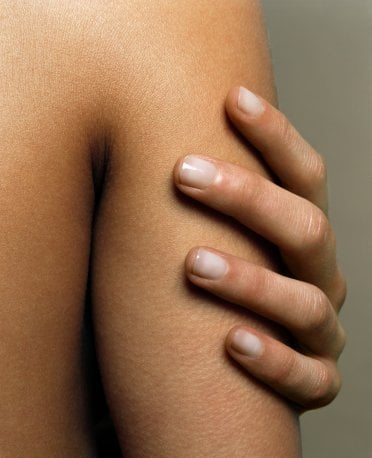 Splitting nails looks messy and is super annoying when you're trying to grow your talons. Look at your diet, if you're not eating enough protein that could be part of the problem. Secondly, make sure you're buffing your nails correctly, and not being overly harsh.
Splitting nails is a common problem that occurs when natural oils have escaped from the nail plate. This can happen for a number of reasons, but is also caused by the nail being stripped of it's natural oils through day-to-day activities such as washing your hands.
Use a treatment oil every morning and night, such as Paul & Joe's, (£10). If possible, slather on the oil before you go to sleep, and then smooth on a specially designed hand cream, such as Dermalogica Multivitamin Hand and Nail Treatment.
For an everyday solution, keep oil levels topped up with Vitamin E Oil Slick Pen, (£10), by Nails Inc. It's very easy to use and non-messy so you can keep it on your desk at work and apply as often as you need to. Solution nailed.