Hyaluronic Acid For the Body
Why You Should Be Using This Facial Skin Care Ingredient All Over Your Body
I'm a bit lazy when it comes to body lotion. Over the Winter, I'll sporadically moisturise when I think about it, but I still have a tendency to approach the warmer weather resembling a snake ready to shed its skin. When it started to get itchy, knew I needed to sort out my scaly legs once and for all, the same way I'd tackled my "chicken skin" upper arms.
Exfoliation and regular body lotion just weren't cutting it, at least not quickly enough. I knew I needed something with a bit more of an instant effect. That's when my gaze landed on the huge tub of Cerave (£20) sat on my bedside table, something I'd picked up after developing an obsession with the subreddit "skincareaddiction".
Reddit's skin care obsessives love this stuff for the face, and that's where I've been using it, but that huge tub is clearly designed for all-over application. Why hadn't I thought of this before? I liberally applied it to my legs and slipped into bed. The following morning, I instantly noticed a difference. One application of Cerave has transformed my legs. The skin is softer, the little dry bumps around my knees are less noticeable, and the skin feels firmer and more supple.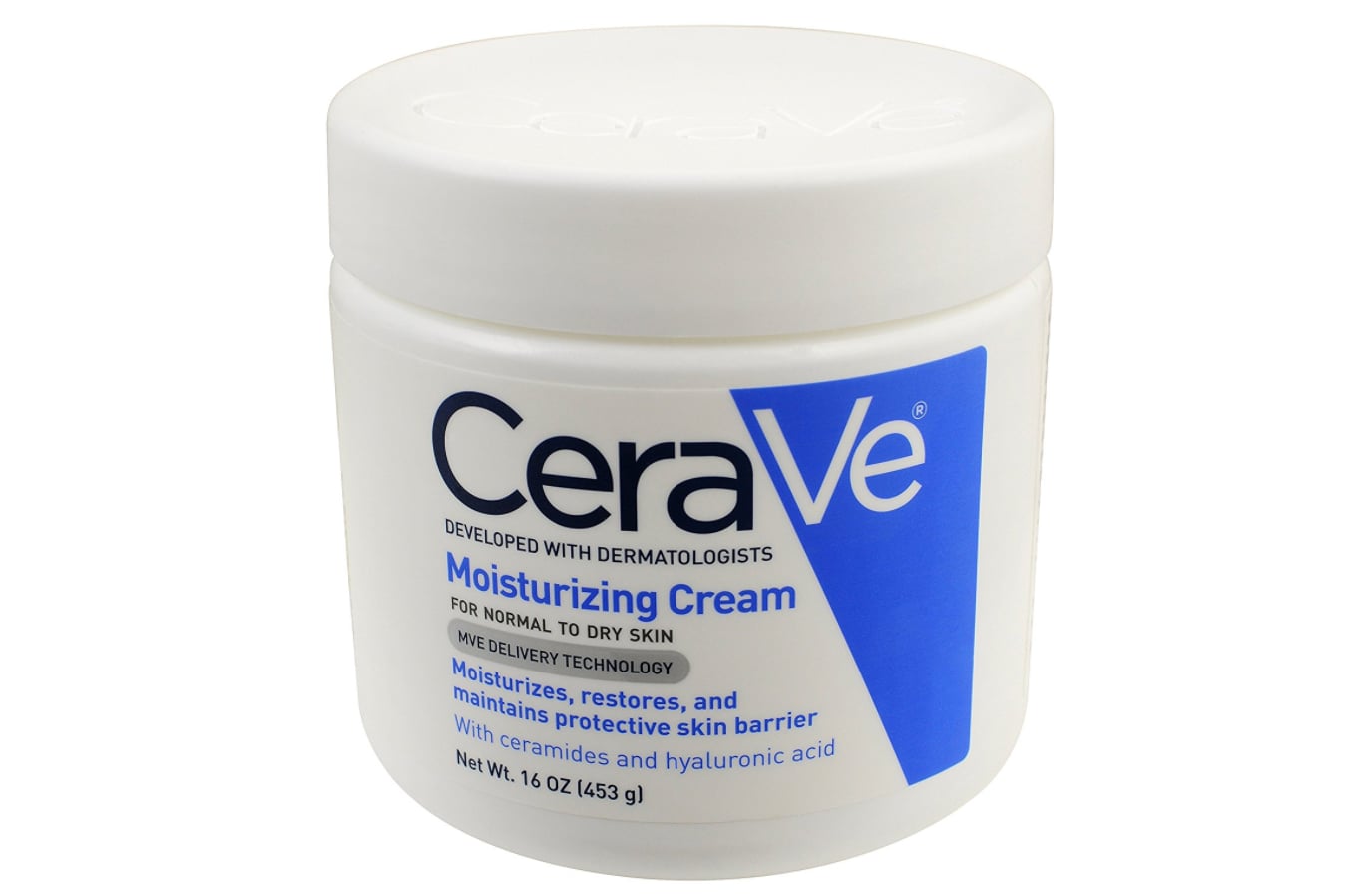 Cerave's magic ingredient is hyaluronic acid, a skin miracle worker. It attracts and holds moisture, making skin look and feel softer, plumper, and more hydrated. It's in just about every decent antiaging product on the market, and experts across all aspects of the industry sing its praises. I've been a fan of the instant effect hyaluronic acid has on my face for years, so why hadn't I tried it on my body before? The results speak for themselves! The one caveat is that this is a regime that needs to be kept up. You can't just use it once and expect your skin to stay soft, you need to keep applying hyaluronic acid to really benefit from it.
The good news is that Cerave is finally launching in the UK this Spring, so getting my hands on a new tub of this will be significantly easier than it was in the past. But plenty of other brands have cottoned on to the fact this ingredient is just as good on the body as it is on the face and started selling body lotions that contain it. You could also mix some hyaluronic serum into your favourite body moisturiser to give it a boost. Shop just a few of the best hyaluronic body products below.
Image Source: POPSUGAR Photography / Sheila Gim