Illamasqua 2009-03-27 07:00:00
Bella Brand: Illamasqua
I hadn't heard of Illamasqua (pronounced Ihl-ah-mask-ah) until a few weeks ago, and now all I seem to hear about is its fantastic reputation. Makeup lovers and professionals both view it as a great brand with a wide scope that delivers high quality products. It's sold in Selfridges (and online) and was developed by Julien Kynaston as an "emotional" makeup line.
A great amount of research went into creating a collection that would encourage brand loyalty. For example, when you get a makeover at the counter, the session is recorded on DVD so that you can take it home and recreate the same look alongside your video tutorial. It costs £30, but the best part is that it's redeemable against purchase.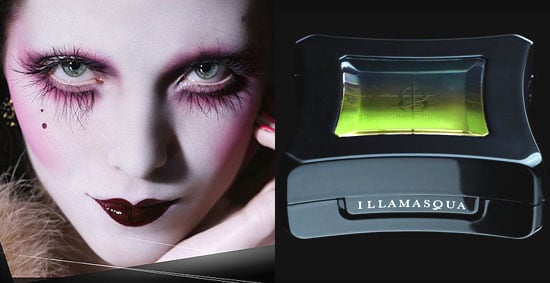 With over 650 skews in total (it first launched in November if you can believe that), the star products include pure pigments (colour that can be used anywhere on the face or body) and liquid eyeliner which according to Artistic Director Alex Box, is the blackest black she's ever used. Apparently it lasts forever — but, I'll let you know what I think once I've tried it!
The collection is quite artistic and was inspired from the 1920's dramatic era in Berlin. I know that I'm looking forward to seeing the new Spring collection that's getting ready to launch in a few weeks, but how about you? What are your thoughts on this brand?
For loads more product pictures, just read more.